Repatriation : Moving Back to the UK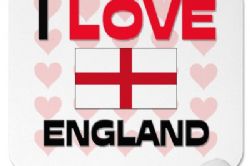 It is a rarely spoken truth that a high number of those moving overseas to start a new life, will move back to the UK due to Legal, Financial or Personal reasons after a given period of time. Not everybody is suited to the Ex-Pat lifestyle and it is certainly wise to be aware of the Legal & Financial Implications involved in any repatriation back to the UK incase you should find yourself being in this situation at any point.
If you simply think you can get on a plane and arrive back in the UK and pick up where you left off, you will be mistaken – just look in the News at the turn of events over the last 12 Months, and if you have been overseas even longer you may find the economic situation in the UK has changed beyond all recognition.
Tax, benefits, pensions and National Insurance
Inform HM Revenue & Customs dates of your return, and find about your tax liability on returning to the UK
Check with the Hacienda in Spain about any tax you may owe before you leave
For National Insurance contributions, contact the HM Revenue & Customs National Insurance Contributions Office (ask for International Services)
Get in touch with the Department for Work and Pensions regarding your pension and benefits, giving them details of your return move and your contact details abroad (and in the UK )
Health
Register with a GP and a dentist in the UK
Notify any private medical insurance and travel insurance companies that you have policies with
Inform your GP, Dentist etc... in Spain you are leaving, and request your records be sent to your GP etc... in the UK
Your home
Contact the local council in the area you want to move to - its council tax department and the electoral registration unit will need to know when you will be returning to the UK and your UK address
Notify your utility companies inSpain that you are moving and give them a forwarding address, so they can send you final bills and information on any outstanding payments or refunds; you will also need to set up accounts for utility services once you have found a property in the UK
Tell your Spanish bank that you are moving
Have your mail forwarded
Your children
Notify the school authorities that you are leaving Spain
Before returning to the UK, contact the relevant local education authority regarding available school places