Spain says has alternative crude supplies to Iran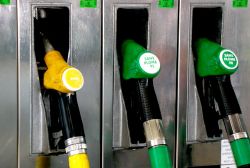 Spain has arranged to replace the 15 percent of its crude supplies that typically comes from Iran with alternative suppliers in case the Islamic state halts crude exports, Industry Minister Jose Manuel Soria said on Thursday.
On Wednesday, Iran's Oil Ministry denied a report by state Press TV that the country had halted oil deliveries to France, Portugal, Italy, Greece, Netherlands and Spain in retaliation for an EU ban on Iranian crude due to take effect in July.
Soria told a business conference in Madrid Spain was currently importing less than 15% from Iran but gave no details on amounts.
"The most important operators in Spain have advised me they have contracts ready and supplies are guaranteed," he said. "I hope prices will not escalate, but we shall be watching out."
On Wednesday Soria told Spanish state television that Spain's two largest oil refiners, Repsol and Cepsa, had arranged alternative supplies mainly from Saudi Arabia, Russia and, to a lesser extent, Iraq.
Spanish Foreign Minister Jose Garcia Margallo said Spain's ambassador in Iran had told him Tehran had not suspended crude exports.
"It has been said to him and the ambassadors of France, Portugal, Italy, Greece and Ireland that Iran is demanding three conditions," Garcia Margallo said during an official visit to Algeria.
CONDITIONS
He said the conditions were payment guarantees, that Iran would not accept short-term deals but wanted contracts for 3 - 5 years, and finally a waiver on exercising the force majeure clause in case contracts were rescinded.
Repsol declined to comment on how much it was importing from Iran or any alternative supplies.
Cepsa said in a statement it was importing 70,000 barrels per day (bpd) from Iran - 50% of it contracted, 50% on the spot market - which accounted for 15% of its total provisioning.
"The company is currently settling crude purchases from Middle East countries, underlining in Cepsa's case, crude from the United Arab Emirates," said the company, which is owned by Abu Dhabi investment vehicle IPIC.
Repsol has the capacity to refine a total of 870,000 bpd and Cepsa 430,000 bpd. BP also operates a 110,000 bpd refinery in Spain.
The latest official data show Spain imported 4.931 million tonnes of crude in November, which is equivalent to about 1 million bpd, depending on the density of the oil.