Spain forces mobile phone cuts by 2014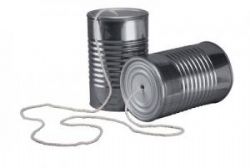 Earlier this year this Spanish Telecommunications Market Commission (CMT) came under fire from the European Commission for their refusal to force operators to cut their call termination fees and reduce costly hidden charges for consumers.
Although such charges can only be a few cents, they can vary when calls are made between networks and in some cases can be more than the cost of the call itself, which all adds up at the end of the month.
"Spanish consumers should not have to pay over the odds for mobile calls, especially when domestic finances are so tight," European Commission Vice-President Neelie Kroes said.
The Industry had originally been given until October 2014 to implement cuts to these fees, but the CMT has now announced how it has brought the date forward to January 2014.
Consumers almost always ask the cost of calls when about to enter into a new mobile phone contract, but rarely the cost of terminating a call. In many cases this can vary between 4 and 6 cents per call termination, however the EC are insisting that such charges are kept to a maximum of 1.09 cents.
The CMT have previously commented that the EC has no right to enforce such changes.