Spain to privatize transport services on Friday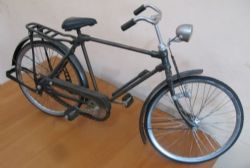 Spain's government will announce the privatization of some public transportation services on Friday, Economy Minister Luis de Guindos said on Monday.
"The government has a clear road map, which contains a privatisation plan of public infrastructures. The (Public Transport) Ministry has been working on this for some time. You'll have to wait until Friday," De Guindos said at a joint press conference with his German counterpart Wolfgang Schaeuble.
Earlier on Monday, deputy Prime Minister Soraya Saenz de Santamaria said transport services would be part of a privatisation package due to be agreed at Friday's weekly cabinet meeting.
The Government has already recently imposed an increase in charges at the state-owned network of airports, effective from July and an increase in short and medium distance train journeys operated by state-owned operator, RENFE, which are effective from today.