Madrid to introduce road tolls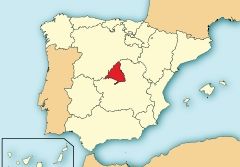 Esperanza Aguirre, the President for the region of Madrid, has spoken of her proposal to introduce tolls on a number of roads in the region.
Aguirre specifically named the M-501 and the M-45, saying how the government could not afford to pay for their upkeep and maintenance.
"We have a lot of dual carriageways... they cost us 30 millions euros a year. We don't have any choice"
The introduction of these tolls coincides with a number of other measures to cut public spending in the region. Whilst the Minister confirmed that there would be no closures of Hospitals and Health Centres, there would be cost saving measures applied, such as increasing the number of beds per room.