DBRS cuts Spain rating in latest downgrade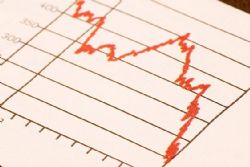 Credit rating agency DBRS cut Spain's sovereign rating to "A (high)" from "AA (low)" on Thursday, the latest in a string of downgrades in the last month as the euro zone economy struggles with its debt load.
DBRS, one of the smaller rating services, cited Spain's increased troubles in addressing budget concerns and the "significant rise" in the ratio of public debt to gross domestic product.
"The trends remain negative," DBRS said in a statement.
Last month Standard & Poor's cut its credit rating on Spain by two notches to BBB-plus from A, citing expectations public finances will deteriorate even more than previously thought on the contracting economy and an ailing banking sector.
Spain has an A3 rating from Moody's Investors Service and is rated at A by Fitch Ratings. All three of the main agencies have a negative outlook on Spain.
Spain's 10-year borrowing costs have hovered around 6 percent in recent months, a level that many analysts say is unsustainable, even as the country's economy shrinks.