ECB President praises Rajoy's reforms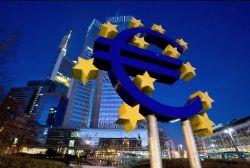 The measures taken by the PM in reducing the budget deficit of Spain were praised yesterday.
Mario Draghi, President of the European Central Bank, was speaking on the opening day of the ECB Summit in Barcelona, where he commented how the incoming Prime Minister had made a significant number of economic reforms in a short period of time.
However, Draghi also went on to say how Spain, as with other EU member states, needs to implement further structural reforms, and that it would be better to do this by better organisation of public finances and reducing costs, as opposed to further tax increases.
Speaking in general terms for the EU economy as a whole, the President also demanded "more flexibility, mobility and greater equality" in the labour market, saying that it needed to be a common discipline across the member states, to be applied "firmly and with conviction".
He also spoke of his belief that Spain would take the necessary measures to give market confidence back to its banks.