BMI Baby flights to be serviced by Ryanair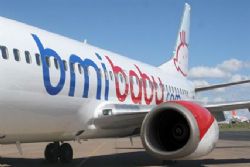 An announcement yesterday by International Airlines Group (IAG) that their BMI Baby airline will cease flying on September 20th of this year, has left thousands of holidaymakers uncertain of where they stand.
IAG, the parent company of Spain's Iberia and British Airways, purchased BMI and it's low-cost subsidiary, BMI Baby from Lufthansa only recently, but have been unable to correct the airline's £25 million a year loss.
BMI Baby, based at East Midlands Airport, will begin to cut flights on the 11th of June from East Midlands and Belfast to Amsterdam, Paris, Geneva, Nice, Edinburgh, Glasgow and Newquay, and from Birmingham to Knock and Amsterdam.
Both Monarch are working to fill the void left behind on these routes, and are planning to establish a base at East Midlands airport.
Ryanair have also introduced special 'rescue' prices for those affected by theses cancelations, and are also working closely with IAG to service a number of routes to and from Spain :
* Derry to/from: Alicante, Birmingham, Faro, Glasgow and London
* Dublin to/from: Alicante, Birmingham, East Midlands, Edinburgh, Eindhoven, Faro, Glasgow, Ibiza, London, Malaga and Palma.
These flights will be available to book online until 20th May for travel dates from 11th June until 27th October 2012.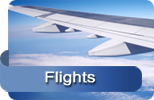 Tumbit Flights
Regardless of where you live or your reasons for visiting Spain, the whole process of searching for the cheapest and most convenient flights for you and your family can be time consuming. That's why here at Tumbit we have partnered with Cheapflights, who search through hundreds of available flights every day to find the best deals for you.