Banks Consider Charging for Cash withdrawals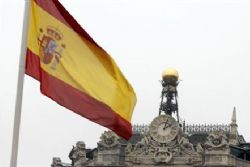 A few months ago Bankinter began to charge for the withdrawal of cash from their desks when the payee was not an account owner.
Earlier this year BBVA also increased the commission charged when withdrawing cash from one of their ATM's, but now it appears that many Banks are contemplating following suit.
Barclays, BBVA, Santander, Banco Popular and Bankinter are also believed to be considering the introduction of a charge when a client withdraws cash from the counter in any branch other than the one where they opened their account.
The report by Cinco Dias goes on to say how there is currently no Bank in Spain that makes such a charge, although Bankinter and Banco Civica state in their account terms and conditions that a €3 charge 'may' be made if such withdrawals are made, whilst CaixaBank's T's & C's make provision from a 'possible' €0.12 charge.
Meanwhile, Santander and BBVA are proposing the introduction of a €1.50 withdrawal fee under these circumstances.
Bankinter, Sabadell, Pastor, Barclays, Deutsche Bank and Citibank do not currently have any such charge.
The Bank of Spain note in their industry regulation EHA/1608/2010 of June 14, that such charges can be made by providers as long as they are clearly advised in their T's & C's and that the service being charges is actually provided. The BoS also note that such commissions and charges can be subject to change.