Bank of Spain prepares Bankia plan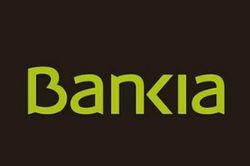 The Spanish government and the Bank of Spain are preparing a clean-up plan for lender Bankia , a government source said on Monday, while declining to confirm a report that the move would include a state-backed loan.
The reform included a big injection of cash and changes to the Bankia's management, El Pais reported on Monday.
"It is true that (they) are finalising a plan for Bankia, but none of the figures can be confirmed because they are still not decided," the source said.
The clean-up of Bankia's balance sheet, which holds around 10 percent of domestic deposits and is highly exposed to the collapsed property sector, would involve billions of euros in a state-backed loan at a rate near 8 percent, El Pais said.
The Bank of Spain and Bankia declined to comment.
Spain's banks were forced to present a plan to the Bank of Spain on how they would raise capital and increase provisioning against potential bad loans from the battered property sector at the end of March.
Bankia told the central bank it can meet requirements for provisions against real estate losses without public money or merging with another entity, sticking with its standalone strategy.
Citing financial sources, El Pais said the government would use recently passed financial industry reform to refinance the bank through a hybrid form of debt known as contingent capital and which converts to equity in times of stress.
The bank, and its parent company Banco Financiero y de Ahorros (BFA), could need 5-10 billion euros, the paper said.
Bankia is at the core of concerns over whether the country will have to seek an Ireland-style international bail-out to recapitalise lenders.