Average Spanish Mortgage Term Contracts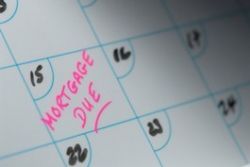 Data released by the Bank of Spain has revealled how the average repayment term for mortgages offered in Spain has now contracted to levels last seen before 2004.
In 2007, before the crash of the property market took effect, the average mortgage term for a Spanish mortgage stood at 29 years. A number of mortgage lenders were even offering products for as long as 40 years, when certain conditions were met.
However, the latest information available (December 2011) has shown how the average mortgage term currently stands at 285 months - 23 years and 9 months.
Cinco Dias has speculated on the reasons that may have contributed to this, noting that Banks are being put under pressure to only make 'low risk' loans, and as such the longer the term of the loan, the more the risk of the client falling into arreas.
The report also confirms that 18% of all mortgages offered during the 2004 - 2007 period were for greter than 80% of the value of the property.
Following the crash of subprime lending, the mortgage market experienced a slowdown which saw this number fall from 18% to 10% of new business, however the Bank of Spain has found that in late 2011 this rose to 13.5%, with the year as a whole closing on an average of 12.6%.