Gas Natural sees no Argentina expropriation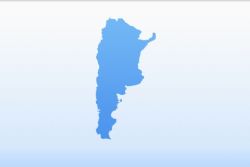 Spanish utility Gas Natural Fenosa reiterated its earnings targets for 2012 after a posting a 5.2% rise in Q1 net profit on Tuesday, helped by lower financial costs.
Gas Natural Fenosa, which has faced shrinking demand from businesses and austerity-hit consumers in recessionary Spain, said it is targeting net profit of €1.5 billion in 2012 and underlying profit of more than €5 billion.
Last month the company said it might have to change its goals for 2014 as a result of the deterioration in its Spanish electricity business, which is also facing regulatory uncertainty.
But a strong gas business, particularly in Latin America, helped underpin Q1 results, with net profit of €407 million and earnings before interest, taxes, depreciation and amortisation (EBITDA) of €1.3 billion.
Gas Natural Fenosa has gas business in Argentina, Brazil, Colombia and Mexico. Some of these investments may come under scrutiny after the governments of Argentina and Bolivia recently moved to nationalise energy assets.
The Barcelona-based firm reiterated its target for net debt of between €15 and €16 billion euros in 2012 on Tuesday, with a debt-to-EBITDA ratio of 3 times. Net debt totaled 16.8 billion euros at March 31.
A total of 66.9% of the firm's net debt has to be repaid in 2015 or later.
The company also confirmed how it was not expecting an expropriation of its business in Argentina and had not provisioned for a loss of assets in the country.