Repsol to sue Argentina, cancel supplies of gas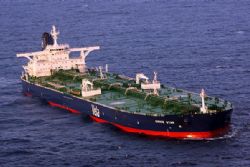 Repsol will sue Argentina for $10.5 billion over the Latin American country's expropriation of their 51% stake in oil company, YPF.
A spokesman for the company confirmed that Repsol will take its case to the World Bank's International Centre for Settlement of Investment Disputes in Washington, USA, where it will seek repayment for the seized shares and indemnization for damages.
Repsol will use a 1991 agreement between Spain and Argentina to support its case before the ICSID court , which is likely to be made before the end of the year. The company also considers that the takeover should have received shareholder approval or been conducted on the entirety of the company stock, as opposed to leaving Repsol with a mere 6% of YPF shares.
The company values their expropraited shares at $10.5 billion, however Argentina disagree with this valuation and the government has appointed a local court to determin it's their worth.
In turn, Argentina has accused Repsol of failing to supply a contract for 135'000 m3 of LNG scheduld to arrive in Buenos Aires next week. Repsol have claimed that this is due to 'credit issues' with YPF.
Repsol are under contract to supply 10 similar shipments to Argentina this year, with it looking unlikely that they will now be made.