Corporate Spain not blind to Latin American risk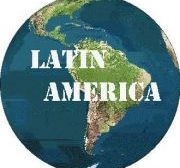 Spanish companies keen to do business in fast-growing Latin American markets have been quietly taking steps to protect themselves from the risk of nationalisation exposed by the seizure of important assets by Argentina and Bolivia.
As Spain suffers its second recession in three years, the attraction of its former colonies is clear. Three of the country's biggest companies derive nearly half their revenues from Latin America. The region accounts for one quarter of the revenues of the companies that make up the main index on the Madrid Stock Exchange.
But the experiences of oil major Repsol in Argentina and power grid operator Red Electrica in Bolivia, which both suffered major state expropriations in the past few weeks, have highlighted the need to take cover.
Take the case of Red Electrica. Bolivia's leftist government decided to nationalise the company's local power transmission unit last Tuesday.
But having foreseen the move ever since President Evo Morales took power in 2006, Red Electrica had already written down most of the value of its unit, Empresa Transportadora de Electricidad (TDE), which it bought in 2002 for $91 million.
Red Electrica Internacional, the unit that holds TDE, gave the firm a book value of just €6 million, according to the 2010 accounts filed with Spain's business registry, opening the door to potential capital gains if the company is compensated by the Bolivian government.
Red Electrica had also reduced its investments in Bolivia following the arrival of Morales while increasing dividend payments from TDE to Red Electrica Internacional, as well as profiting from loans to the Bolivian unit, the accounts show.
Even Spain's Foreign Minister Jose Manuel Margallo called the nationalisation "legitimate", a remark that suggested he did not disagree with Bolivia's assessment that the company had not invested enough.
In Argentina, Repsol has suffered the loss of its majority share in the country's biggest oil company YPF at the hands of the government of President Cristina Fernandez.
But Repsol had been reducing its reliance on Argentina for growth for years, diversifying into Brazil, the Gulf of Mexico and West Africa, though the loss of the YPF stake will still be a financial blow. Argentine officials have said they will pay much less than the $9.3 billion Repsol wants.
Suspecting it was at risk, Repsol had been negotiating the sale of its controlling 57% in YPF to China's Sinopec Group but the deal was scuppered by Fernandez's move to nationalise the local oil company.
Repsol has so far fared better in Bolivia, where Chairman Antonio Brufau is generally perceived as being on good terms with Morales and in any case the relationship with foreign energy companies is different.
Brufau was present on Tuesday when Morales inaugurated a natural gas complex at Repsol's Margarita field, the same day as the TDE takeover.
"Bolivia needs partners, not owners. I want to salute all those foreign companies that are partners of the state," Morales said.
Morales nationalised the natural gas industry in 2006 and foreign investors such as Repsol operate under contracts that make them service providers to the state. Bolivia could revoke concessions if contractual investment commitments are not met.
Other Spanish companies in Bolivia include bank BBVA , and motorway operator Abertis, though exposure for each is less than 1% of revenues. Power utility Iberdrola has distribution assets in the country but did not provide a revenues breakdown.
RISK OR OPPORTUNITY
Latin America has long boosted the profits of many big Spanish companies, especially when they suffer tough times at home. Most big economies in Latin America, such as Mexico, Brazil, Chile and Colombia, still look relatively safe for investment.
Last year, Spanish companies in Spain's blue chip index reported €115 billion of revenue from Latin America, a quarter of their combined total.
Though more recently companies have moved into countries like Brazil and Chile with a more stable legal framework, Argentina had been an investment area of choice until Nestor Kirchner took office as president in 2003 and began pushing a more state-driven economic model, which his wife and successor Cristina Fernandez has continued.
Spanish energy and utility firms Gas Natural and Endesa have power generation and distribution assets in Argentina which may be next on the nationalisation list.
Yet Gas Natural - which is also present in Colombia, Nicaragua, Panama, Mexico and Brazil - played down expropriation risk on Tuesday.
"We are very conscious that the risk premium varies widely between different countries (in Latin America)," its chief executive Rafael Villaseca said. "We don't think our investment in Argentina is going to be expropriated."
Other Spanish companies with big business interests in Argentina include Telefonica de Argentina and Santander Rio , which has more than 300 branches in the South American country, and construction group Obrascon Huarte Lain.
Spain's Abertis fully provisioned its exposure to Argentina, through its Ausol motorway unit, some years ago.
As for BBVA, 16% of its Latin American revenues come from Argentina and a quarter from Venezuela, where Hugo Chavez has threatened to nationalize the country's banks - including BBVA subsidiary Banco Provincial - for not lending enough to agricultural projects.
Chavez in 2007 threatened to take over Spanish businesses in a row sparked by King Juan Carlos telling the Venezuelan to "shut up" during a summit.
But Spanish bank Santander, seeking an exit from a heavily regulated market, sold its holdings to Venezuela's government in 2008 after Chavez blocked the sale to a private investor.
Not only nationalisation threats have made for a difficult corporate investments in Venezuela. Telefonica has complained for years of not being able to repatriate dividends due to exchange controls, and faces difficulties in raising rates because of aggressive price controls. Jorge Calvet, chairman of Spanish wind turbine maker Gamesa , recently said Latin America still offered attractive investment opportunities but that investors would think twice before entering new markets.
Gamesa itself is not deterred. On Thursday it announced its entrance into Uruguay with a supply contract for a windpark being developed by another Spanish firm, Abengoa.