Number of bankruptcies up 20pct on Q1 2011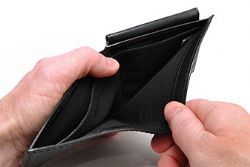 The number of induviduals and businesses filing for Bankruptcy in Q1 of 2012 reached 2,224, an increase of 21.5% over the same period of 2011 and the highest level it has reached since the onset of the financial crisis.
Induvidual bankruptcies increased by 1.5% over the quarter to reach 266, while Business bankruptcies grew by 24.9% to reach 1,958, according to data released today by the National Institute of Statistics (INE).
Of the 2,224 cases filed over the quarter, 88% were from businesses, with 31.3% (612) of these companies being involved in the construction and property development sectors.
Companies involved in the energy sector represented 18.7% of all businesses declared bankrupt in the first quarter (367), and trade represented 17.7% of all bankruptcies (347 procedures).
Of all companies that were declared insolvent during Q1 of 2012, 358 were corporations (up 23.4% over the same period in 2011), while 1,475 were private limited companies (up 25.9%).