AVE ticket prices increase from Tuesday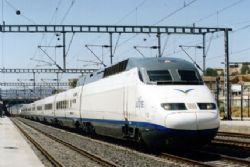 Despite news last month that the announced increase in RENFE railway tickets prices would not be extended to the AVE High-Speed network, last week the Executive Board did a U-turn and approved a hike in prices.
Prices for long-distance tickets on the AVE network will now increase by between 2.75% to 3.0% and will take effect from the 15th of May.
This increase is expected to generate an estimated 20 Million euros in addition revenue for 2012 alone.
RENFE statistics indicate that around 22.83 million journeys were taken on their long-distance / high speed networks in 2011 - an increase of 2.9% on 2010.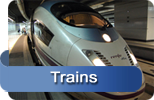 Tumbit Trains
Buying Train tickets for long-distance and trans european journeys in Spain can be a time consuming and confusing experience. Here at Tumbit we have partnered with Rail Europe, who guide you through the entire search and booking process online to ensure that you can plan your journey with peace of mind.