Survey sees Spain slip 4 places in motherhood survey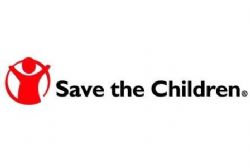 An annual report of the comparisons in maternity care in different countries throughout the world has revealed how Spain has slipped 4 places down the table.
The study by Save the Children investigates and compares 'motherhood' in a number of countries, taking into account the imapct of Healtcare, Education, Finance and basic childcare.
The report also showed how Spanish women have an average life expectancy of 85 years - equal to that of France and Switzerland, with only Women from Japan having a better life expectancy.
The infant mortality rate of Spain also currently stands at 5 out of every 1'000.
Top 10 countries :
1) Norway
2) Iceland
3) Sweden
4) New Zealand
5) Denmark
6) Finland
7) Australia
8) Belgium
9) Ireland
10=) Holland
10=) UK
Spain, who were placed 12th in 2011, slipped to 16th place this year.
With 16 weeks of statutory maternity leave, Spain falls below France and Portugal, but ahead of Estonia and Switzerland with regards to the amount of maternity leave being granted by the state, but way behind countries like the UK and Denmark where women get 52 weeks.