Four Spanish savings banks to restart merger talks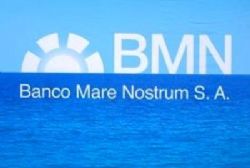 Four Spanish savings banks will restart talks this week over a possible merger that would create the country's fifth-largest lender, a source close to the negotiations said on Tuesday.
Merger talks between Banco Mare Nostrum, Ibercaja, Liberbank and Unicaja had begun before a banking reform was announced on Friday, the source said, adding they were delayed until it was clear what new demands the government was placing on banks.
Spain's smaller banks have been under pressure from the Bank of Spain and the government to seek mergers to try to bulk up their capital positions to meet tough new provisioning levels and ward off fears over their property portfolios.
The 4 banks need to tell the BoS in June how they intend to raise nearly €7 billion by the year-end. If they intend to merge to meet the requirements, they will have until June 2014.
The banks are likely to swing to losses given the extra writedowns against sound loans to property developers required after last Friday's reform which called for banks to raise €30 billion on top of the €54 billion called for in February.
Another source said a further option under consideration was for the 4 banks to merge into 2 banks rather than 1.
There are concerns that a healthy lender or lenders will not be assured simply by merging banks.
Spain last week took control of Bankia - itself the result of a merger of 7 savings banks in 2010, with the now 48% state-owned lender expected to receive around €10 billion state funds to cover loan losses.
"The issue is that consolidation is good for the sector as it can create a better business model. Nonetheless, you cannot hope to merge undercapitalised banks and hope for it to be a solution in the short term," Banco BPI analyst Carlos Peixoto said, adding it was likely the banks would need state help to recapitalise.
The economy ministry said around €15 billion state funds would be needed to help weaker banks recapitalise, even if analysts say that more may be required.