"Major error if Greece leaves the euro" : Rajoy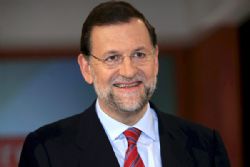 Spanish Prime Minister Mariano Rajoy said on Wednesday it would be a "major error" if Greece were to leave the euro common currency zone.
Rajoy was speaking to reporters in a hallway in Parliament.
Spain's risk premium, as measured by the spread on yields between Spanish and German benchmark debt, rose on Wednesday to more than 500 basis points, a record high in the euro area.