High funding costs threaten Spain's robust exports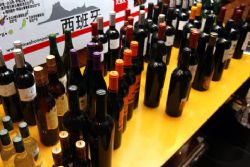 Spain's small and medium-sized exporters are struggling to compete with European rivals due to high borrowing costs, as fallout from the country's banking crisis hurts one of the few bright spots in a contracting economy.
From ceramic tile makers to chemicals producers and conveyor belt manufacturers, they say credit is too expensive or simply unavailable, even though exporters appear at first sight to be healthy.
Since the crisis year of 2008, Spanish exports have grown faster than those of any other euro zone country except Estonia, according to banking group BBVA. However, that growth is now slowing sharply, partly as some foreign markets have joined Spain in slipping back into recession.
On top of this, small and medium-sized exporters say they have become indirect victims of a property market crash which has made the banks highly cautious lenders.
"Nobody trusts anybody and you can't even get a €30,000 credit line approved," said Monica Garcia del Pino, director of ceramic tile maker Ceramica de San Gines in the central Spanish province of Toledo.
Even when firms persuade the banks to extend credit, the cost is high. Spanish firms pay 5.62% for a 3 year loan of less than €250,000 euros, according to Eurostat data.
This is modestly higher than the euro zone average of 5.25%. But competitors in Spain's heavyweight industrial rivals enjoy significantly lower financing costs, with German firms paying 4.4% and those in France just 3.23%.
The blame falls on Spain's damaged banks, which are cutting down on lending in an attempt to repair their balance sheets brought low by bad property loans made during the boom years before the bubble burst in 2008.
Lending curbs have tightened the screw across an economy now in its second recession in almost 3 years.
Large corporations, which account for the lion's share of Spanish exports, can turn to the bond market to raise funds, but viable mid-sized firms with a chain of orders cannot get affordable credit.
No one knows the exact effect of the credit scarcity but the Economy Ministry expects export growth to fall to 3.5% in 2012. That would be less than a third of last year's rate when exports were the only driver of economic growth. This year GDP is expected to shrink 1.7%.
SCALED-BACK AMBITIONS
Companies like Ceramica de San Gines, which employs 4 people and averages only €100,000 in sales a year, are having to scale back their ambitions.
Garcia del Pino said her firm is charging in advance for all exports, which account for 40% of sales, to avoid costly bank borrowing.
"As a consequence the company has had to focus clearly on smaller projects that require less funding in order to be able to maintain at least the revenue volume of €100,000" she said.
Even when her company won a contract to build the world's largest ceramic tile mural in Algeria in 2009, it could not get a loan and depended on financing from OHL, a large Spanish infrastructure firm that had contracted it for the job.
Most of Spain's 2.7 million companies are small and mid-sized and they employ 78% of the workforce, higher than the EU average.
But the kind of lending they need is drying up. New business credit lines of less than €1 million were down 23% in February from a year earlier, according to central bank data.
For all their problems, Spanish banks are not short of funding themselves thanks to a ECB decision to tackle the euro zone's credit crisis by lending one trillion euros at low interest rates.
But rather than lending this money on into the economy, Spanish banks have reinvested it in higher-paying sovereign debt.
"The lack of financing is terrible because it's strangling exports," Trade Secretary Jaime Garcia-Legaz told Reuters.
"It's not the big operations, it's the day-to-day operations that need working capital to finance production and exports. If you sell on 90-day (credit) terms you need working capital," said Garcia-Legaz, an official just below ministerial rank.
BANKING DIFFICULTIES
Spanish banks are undergoing a wave of mergers in an attempt to build up their strength. The number of lenders is expected to shrink to 10 from around 40 before the crisis as the government forces them through various rounds of cleaning up of toxic real estate assets.
"Spanish banks are very reluctant to renew credit lines. We used to work with credit lines of around €300,000 before the crisis and now the amount of the credit lines granted has gone down substantially to €150,000" said Federico Segura, manager at Esbelt, a Barcelona-based company that makes thermoplastic conveyor belts.
Esbelt has slashed spending on expansion following a jump in funding costs and delays in payments. "We are paying more attention now to managing the company's treasury and clearly dedicate less time to our business operations," Segura added.
The company, which exports 70% of its products to more than 85 countries, has an annual turnover of around €21 million and employs around 180 workers.
The credit crisis is rooted in the woes of Spain's sovereign risk. Spanish government benchmark bond yields have risen to around 6% due to worries about Madrid's ability to meet EU targets for cutting its budget deficit while the economy shrinks and almost 1 in every 4 Spanish workers has no job.
This in turn has pushed up private borrowing costs. "The loss of competitiveness is very high," said Trade Secretary Garcia-Legaz.
A research report by BBVA noted that financing represented a higher burden on the balance sheets of the Spanish small and mid-sized companies than for bigger firms, meaning they have less room for negotiating better terms with banks.
Sniace, a chemicals company in the northern region of Cantabria which employs more than 500, believes that manufacturing in Spain is a drawback.
"We operate in a global market where our sales are mainly affected by fluctuations in the price of the commodities we operate in," said Blas Mezquita, the chairman of Sniace which sells cellulose for textiles and paper goods to clients in Europe, Asia and the Americas. "When it comes to funding our main handicap is still that we are based in Spain."