Ministry of Economy fine Santander €14 Million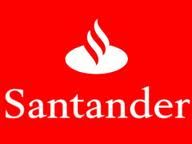 The Ministry of Economy, at the request of the National Securities Market Commission (CNMV) has fined the Asset Management division of Banco Santander €14 Million - the third highest such penalty ever imposed.
The fine relates to the Bank's "Serious Infringement" of the law regarding 'Collective Investment Institutions', and concerns 2 of the Santander's Asset Management products.
Today's Official State Bulletin (BOE), specifically mentions the "violation of income, fees and expenses attributable" on the 'superselection 2' and 'Super Fund 100' products, neither of which is currently on offer, with the offending period being between 2003 and 2007.
However, Santander have appealed against the fine on the grounds that clients of the funds recieved the returns that they expected and were promised.
It is understood that the complaint is basically due to the fact that each of the 2 funds in questions invested heavily in other funds, and as such commissions charged by the Bank were doubled up.
The Santander superselection 2 was the 2nd edition of the 1st fund which allowed the then called Banco Santander Central Hispano (BSCH) to attract €2 Billion in it's first month of issue in January 2003. The popularity of the 1st edition saw the Superselection 2 being launched just 6 months later.
Superselection guaranteed the return of the capital invested within 42 months, plus 75% of the appreciation of a basket of 10 funds 'chosen from the best in the world', according to a classification published annually by Standard and Poor's.
The Super 100 was a similar fund, also guaranteeing a product that invested in other collective investment schemes.