Spain Bailout 'Inevitable'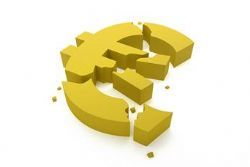 Dominic Rossi, chief investment officer for equities at Fidelity Worldwide Investment, has spoken of his belief that Spain is about to witness a run on a number of Banks, and that a bailout is inevitable.
"I don't think it will be long before Spain will need to seek official assistance in the recapitalisation of its banks from both the European Central Bank and the International Monetary Fund." he said.
Rossi went on predict some of the measures that may be taken by the government in an attempt to prevent such a requirement "Spain has a lot of assets outside of the country which can be sold and certainly I suspect some of those assets will come on to the market in order to recapitalise the banks before this is all over."
However, Greece leaving the euro would be a good thing for Spain, and to a lesser extent Italy, as it would allow them to recieve further support from fellow euro-zone counties.
Rossi was also critical of the government for failing to take control of the situation sooner "I still don't understand why there was from the very start this perception that it's impossible for a nation state within the eurozone to go bust. But once you get on to the slippery slope of support then it's very difficult to get off that."