Minister suggests investors consider Uruguay as alternative to Argentina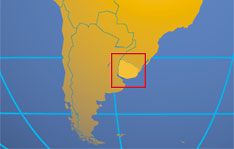 Spain's Minister for Foreign Affairs and Cooperation, José Manuel García Margallo, has criticised Argentina's recent expropriation of YPF and said how there is not enough legal security in the country to attract further foreign investment.
Spain's ambassador in Montevideo, Roberto Varela, also said how Uruguay may present an attractive alternative for Spanish companies and that Repsol is already investigating the possibility of investing in the country.
The Minister told the press how "Investors will be thinking twice before going to Argentina" and that "Argentina's decision is not the best kind of advertisement if you want to lure investment... people will be thinking twice before investing again in Argentina" he added.
However, speaking about the potential of investment in Uruguay, Garcia Margallo added that "President Mariano Rajoy believes that you cannot judge an entire region based on the behaviour of just one country."