Spain needs more time for fiscal consolidation : IMF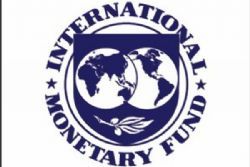 Spain needs more time for fiscal consolidation, International Monetary Fund chief Christine Lagarde said on Thursday, as the EU is considering whether to grant Madrid additional time to cut its budget deficit.
"We believe, considering the situation of the country and the efforts that had been undertaken, the 25% unemployment rate at the moment, (that) it's clearly needed to do fiscal consolidation but we don't see the need to do upfront, heavy duty fiscal consolidation as was initially planned," Lagarde said.
"Spain needs more time and needs to be able to adjust into its fiscal consolidation efforts after it has done already," she told a news conference.
In late-April, Spanish authorities will send the European Commission an updated program of reforms it is planning for the next 3 years as well as revised economic forecasts.
The EU executive will use the two documents to decide whether Spain can take one or two extra years, to 2015 or 2016, to reduce its fiscal gap to below the EU's targeted ceiling of 3% of GDP.
Spain cut its public deficit to 7% of GDP last year, missing its target of 6.3%. It is targeting a deficit of 4.5% this year.