Spain considers merging state water companies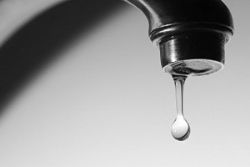 The Spanish government plans to merge state-owned water operators including Acuaespana and Acuamed in a single company prior to a total or partial sale, Expansion said, citing unnamed people with knowledge of the matter.
The consultant PwC is in charge of designing the project being managed by the Environment Ministry, Expansion said. The new company would have assets worth about �7 billion and debt of �1.2 billion, according to the report.
Creating a single company would help improve contracts with suppliers and homogenize water tariffs throughout Spain, Expansion said in today�s report.