Capital outflow from Spain hits €541.3 mln in June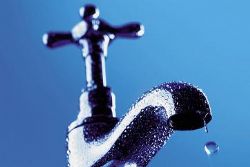 Spain reported a capital outflow of €541.3 million in June, according to last data published on Friday by the Bank of Spain.
In annual terms, this figure is 104 times less than that of June 2012, when the country registered an outflow of €56.631 billion, while on a monthly basis the figure is considerably below the outflow registered in May, a total of €5.057 billion.
Spain had registered 6 consecutive months of capital inflow, from September 2012 to April 2013 when the inflow of capital reached €1.95 billion, however this positive trend broke in March when there was an outflow of capital of €5.168 billion.
In 2012, the country registered an outflow of capital of €179.221 billion, which meant a 1.44% increase when compared with 2011.
2012 was a difficult year for Spain as the government asked for a bailout in June to recapitalize the country's banks, while rumors of a sovereign bailout did not disappear easily. Meanwhile, the Spanish Banking Association reported on Friday Spanish banks had improved their profits, earning a 67% more in the first semester of 2013 (€5.310 billion) than in the same period of 2012
Recommended Reading
• Spain's Economic slump longer than thought
• "Spain's fall in unemployment 'not seasonal' : Minister