Lorca Earthquakes 2 Year Anniversary
Saturday, 11th May 2013 marks the 2nd anniversary of the devastating double earthquakes which struck Lorca in relatively quick succession in 2011.
What started like any other day back in 2011, the city and its residents had no idea that their lives would be thrown into chaos and fear come late afternoon and ultimately changed forever.
Just before the first quake struck, most streets were full of people going about their daily business. Bars, cafes and shops were trading as normal and in general, nothing seemed out of the ordinary that sunny Wednesday afternoon.
Then everything changed. At 17:05 local time, the first quake struck with a magnitude of 4.4 in the Richter scale. This foreshock inflicted substantial damage to many older and historic structures. The death toll had already begun with 3 confirmed deaths from falling structures.
Within minutes, several public and business premises were evacuated and closed for the day as a precaution. This, with the benefit of hindsight proved to be the right decision.
As news of the disaster broke across Spain, emergency services and personnel were already on the scene with support on route from surrounding cities and provinces. With the city in complete shock, unable to come to terms with the events being presented before their very eyes, the second, much more devastating, 5.1 magnitude earthquake struck at 18:47 local time.
Crippled buildings collapsed whilst others fell apart raining deadly concrete, stone and bricks onto the streets below where residents were fleeing for their lives, killing more people and raising the final death toll to 11.
Thousands were immediately made homeless and forced to sleep in car parks or public spaces.
Having been declared a national emergency, the nation's emergency response kicked in and the military were called upon to support emergency medical and law enforcement teams.
A truly horrific day for the city, a city which has endured it's more than fair share of disaster over the year, with more to come with the Lorca floods in 2012.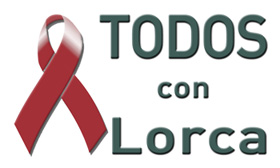 Two years on, the legacy of that day continues. As you drive around the city, the scars are still visible on several buildings waiting for insurance companies to pay up. Only recently have all proposed structurally unsound buildings been completely demolished.
Thousands are still living in rented accommodation whilst theirs are being repaired or the insurers argue over the settlements due.
Already suffering from their lives being turned upside down, they have just been told they must re-present paperwork for the funds to pay for their rental accommodation as nothing has been paid in two whole years! Queues and queues of people line the streets into temporary offices opened up to handle the administration.
Insurance payouts to those who lost everything have been immediately seized by mortgage lending banks to cover outstanding mortgages and fees. With the economic crisis pinching everyone's pockets, these residents have little hope of getting a new mortgage to buy property.
Many businesses forced to close due to damaged building remain closed and entire communities have been split apart. La Viña, a district of Lorca suffered extensive irreparable structural damage. An entire estate of apartments has been demolished and many businesses, cafes and bars have also been reduced to rubble.
How much more the city can endure is unknown. The Mayor was hospitalised recently due to stress although rumours are abound he might have actually suffered a heart attack.
However, despite the tragedies, heartache and pain you don't need to scratch beneath the surface too much and find that spirits are high. There is an obvious sense of hope and determination in the air to push on and see things through.