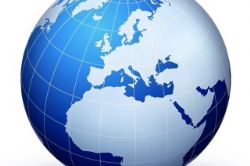 In order to come to Spain as a student, all non-EU Citizens are required to apply for a student visa. The type that you should apply for depends on how long your study program lasts for. This will also entitle you to apply for work legally, but some restrictions apply.However, if you intend to travel around Spain after you have completed you studies you will need to allow for this time to be included in your visa application.
Visas Up to 90 Days
If you are from a country who is not required to possess a Schengen visa in order to stay in Spain as a tourist, then you DO NOT need to apply for a student visa if your stay in Spain will be for less than 90 Days.
Visas Up to 180 Days
Ideally you need to apply for a student visa in person at a Spanish embassy between two and four months before the date you intend to arrive in Spain.
Please note : this type of student visa, unlike the student visa for MORE than 180 days, cannot be renewed or extended and therefore you will have to leave Spain before the expiry date.
The Embassy will need you to provide the following :
- Two completed and signed Schengen application forms
- Two colour passport photographs attached to the above forms
- Passport (or approved travel document)
- Driving licence or student ID
- Letter of acceptance from your school or university stating full contact details AND their registration number, confirming both that you have paid the due fees and the details of the Course taken ( Duration, Hours per week, subject, etc...)
- Proof of financial resources - either: a letter from your university assuming financial responsibility for you, a letter from your parents assuming financial responsibility for you, your personal bank statements showing at least €1,000 per month for the length your stay, or proof of financial aid showing at least €1,000 per month for the length your stay.
- Proof of international health insurance.
- The fee.
- A stamped & Addresses envelope to receive your passport back.
Aswell as providing originals of each of the above documents you will be required to provide a Photocopy – it is a good idea to take an extra copy to keep for your own records too.
Note: Additional documents and obligations may be required depending on your nationality, where you're applying from, and if the applicant is a minor. Check with your nearest Spanish embassy or consulate for the latest requirements.
After approx 4 weeks you will be asked to return to the Embassy so that you can be fingerprinted, and once that has been processed (usually a further 4 weeks) you will be able to call back to collect your student visa card.
Visas for OVER 180 Days
In order to apply for a student visa for OVER 180 days, you will need to complete the same procedures for a student visa as detailed above. You will also need to prove that you have no criminal record and prove that you are in good physical and mental health by submitting a letter from your doctor to that effect.
You will initially be given a student visa for just three months, which is the standard proceedure. During your first month in Spain you will need to go to a Foreigners' Office (Oficina de Extranjeros) or an office of the National Police (Policía Nacional) closest to where you live in Spain and apply for a student card for your Autorización de Estancia por Estudios. The student card will then replace the 3 month card. The card is generally valid for one year, but it can be renewed every year as long as you continue to fulfill the requirements.
To apply for the student card in Spain at the Foreigners' Office or office of the National Police:
- An EX-15 form that you have filled out.
- Your passport.
- Three colour passport photos
- Your original 3 Month student visa.
- Proof that you have been accepted into a program of study in Spain.
- Proof that you have sufficient financial resources during your program of study in Spain.
- The receipt stating that you paid the student card fee.
Approx 4 weeks later you must return to be fingerprinted, and then a further 4 weeks later you will be able to collect your student card.
Permission to work
It is possible to work on a student visa in Spain, but since the main goal of your stay in Spain is to study, any work you do is very closely regulated.
You can work part-time during the school term, or full-time during holidays under three months. However, this falls into two categories: internships (prácticas)and working under a special student work visa (called an Autorización Excepcional de Trabajo).
Any internship(paid or unpaid) must be part of your university studies and will be supervised by your university. You also have to be under 30 years old and the internship can be for no more than one year. You don't need to apply for special permission, as everything is already regulated by an agreement between the university and the employer.
The other slightly more complicated way is to apply for a special student work visa (Autorización Excepcional de Trabajo). Once a company has undertaken to hire you, your future employer must apply for it on your behalf and you cannot work during the three months while it is being processed.
Otherwise, if you have been lucky in finding a company willing to employ you and you want to apply for a regular work and residence visa while still in Spain, you must have studied legally in Spain for a minimum of three years and have earned passing grades or marks. Otherwise, you must return to your home country to have the visa processed as would any other normal work and residence visa.