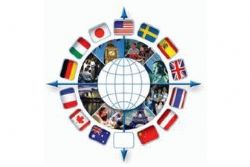 Considering a University exchange program in Spain has become a popular choice with students the world over as there is a wide range of both Spanish State and private international schools that can be chosen from. Simply put, it's the best way to learn about another country, its customs and way of life – not to mention the progress that you make in learning the language. For Students visiting Spain for the first time it can often be difficult knowing which area of Spain to choose.
The following areas remain popular with exchange students :
- Madrid- The cosmopolitan and buzzing capital in the heart of Spain
- San Sebastian- in the Green and verdant Basque Country at the North West of Spain
- Pamplona – Still in the Basque Country but inland and towards the Mountains
- Costa Brava and Barcelona - Spain's second city, steeped in Culture and history.
- Valencia, Granada, Cordoba, Seville or Salamanca – Buzzing cities in their own right, known not just for their Universities, but also for their typically Spanish vibe.
To have your application considered in order to study in Spain, foreign students – as do Spanish students – need to sit their 'Selectividad' exams. Usually these are sat straight after leaving high school by all Spanish students wanting to attend university. Perhaps the best manner to study for this test is to find a school or college that help to coach and prepare international students to achieve this. Alternatively you could contact the exchange university in Spain and ask them if they have any courses that they can recommend for international students to study to prepare for the exams. These exams are held twice a year in June and in September.
Depending upon the exact Spanish exchange program that you opt for, there are often mandatory subjects that all students must take: Spanish Language, Spanish Literature, One Foreign Language, Philosophy, and Physical Education. Furthermore, students must then choose a field from these groups: Arts, Humanities and Social Sciences, Natural and Health Sciences, or Technology. These core subjects and optional subjects usually depend on the program that you have chosen.
How to Apply
Congratulations! – You've finally decided to study in Spain – So now how should you go about applying? – Well to be honest anybody living in Spain will tell you that the wheels of Spanish Beurocracy do not run quickly, so the sooner you apply the better !
The steps that you need to take are as follows :
A.) Get in touch with the relevant department at your school or colleage to ascertain what the application requirements are to your specific program. Be certain to about any courses you might have to take beforehand and ask for the submission deadline dates for all documents concerned with your application.
B.) Find out if the credits you will be awarded in Spain will transfer over to your original school. Speak with the registrar at your home university and find out if they have any affiliations with particular Spanish universities. A lot of schools (especially the Spanish departments) will already have existing relationships and exchange programs already set up with universities across Spain, which will make the whole process a lot easier. Some universities will transfer credits in the form of pass/fail and some show more detailed grade point averages. Ask how your credits will be transferred before committing to anything.
C.)If your chosen University in Spain does not have any relationship with your university at home there are a still a couple of things you can do to help with your application :
- Find a university at home that does have a relationship with the university you want to study at in Spain. Apply to that university and then apply through that school for the exchange. This does take a lot of work, and for this reason it is often overlooked as a solution to the problem. This way only really helps if students want to pay exchange fees instead of international fees. (Exchange fees are usually the same amount that you would pay to your own university, whilst International fees are when a student doesn't apply through their own school but on their own).
- The second way is to apply as an international student to the university in Spain. This option might cost a little more and it is important that students make sure that before applying they speak with both the registrar and teachers at their home university to ensure that the classes and courses taken at the Spanish university will be accepted and counted towards their final degree at home.
Are there any recommended Universities for Exchange Students ?
Yes, there are lots – but below is a brief list of just some of the Universities that are very popular with Foreign Exchange Students – so they should be familiar with your questions and concerns.
University of Malaga - This Spanish exchange program is open to students with third year Spanish language or equivalent. This program focuses primarily on Arts and Humanities and students in the European Studies Program.
University of La Rioja - This Spanish exchange program has an emphasis in Political Science and is particularly suited to students in the European Studies Program. La Rioja is a great location as it's based in a well-known wine-producing area and might also appeal to students interested in viviculture.
Colegio Delibes, Salamanca This Spanish exchange program is situated in a historical building, five minutes walk from the Plaza Mayor. It has been recently renovated with air conditioning, library and free internet access. It is in one of the best university towns in Spain, filled with young people and an incredible vibe.
Transferring your Credits
Before leaving the Spanish exchange program make sure you get a copy of your credits for the time that your studied in Spain to save time in having to ask your University at home to apply for them at a later date. If it's not possible then leave a stamped addressed envelope and ask them to mail it as soon as they can. Once back home, follow this brief checklist of things to do to ensure the transfer process is adhered to:
1.) Complete the Transfer Credit Form - Universities usually have a form that must be filled in by both the dean of the home university AND the teacher of your course in Spain. (Ask your home university before you leave to see if the teacher in Spain must sign anything)
2.) Visit the registrar - Bring the transfer credit form, official transcript from the exchange university in Spain and official course descriptions of the courses to be transferred across ,to the registrar at your home University.
3.) Speak with the Program Co-ordinators - Once all of the program coordinators have approved the credits, return the transfer credit form to the Registrar's Office together with the official transcript and the course descriptions. The Registrar will forward all documentation to your Dean's Office for final approval. After final approval the transfer credits will be added to your academic results.
The length of time that this process should take will vary from university to university , but ensuring that you are aware of the procedure can at least help to speed things up.