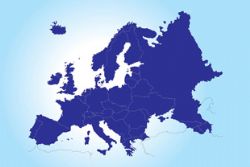 What is the Schengen Visa Scheme?
This is a scheme which allows people wishing to visit certain countries within the European Economic Area (EEA) to travel using only one visa. At the moment 24 countries within the EEA have signed up to the Schengen Agreement. They are:
Austria, Finland, Iceland, Malta, Slovakia, Belgium, France, Italy, Netherlands, Slovenia, Czech Republic, Germany, Latvia, Norway, Spain, Denmark, Greece, Lithuania, Poland, Sweden, Estonia, Hungary, Luxembourg, Portugal, Switzerland
Please note : The UK and Ireland have NOT joined the Schengen Visa Scheme .
Who needs to apply for a Schengen Visa?
Nationals of most countries outside the EEA will probably require a visa to enter the Schengen space. However, it is wise to check this with the embassy of the country you wish to visit before making travel arrangements.
Different Types of Schengen Visa :
Airport Transit Visa: Allows you to transit through the international transit area of an airport of the Schengen member state, but not to exit this area before flying on to your next destination.
Transit Visa: Allows you to pass through the territory of one or more Schengen member states on your way to another country outside the Schengen space.
Short Stay or Travel Visa: Allows you to visit the Schengen space for up to 3 months in any 6 month period. This is the visa that mst students wanting to travel within the Schengen space will need.
How & Where to apply
If you plan to visit only one country in the Schengen space, you should apply to the embassy of that particular country. However, If you will be visiting several countries in the Schengen space, you should apply to the embassy of the country you plan to spend most time in as this will be seen as your main destination.
If you plan to visit several countries within the Schengen space without having a main destination, then you should apply to the embassy or consulate of the country you will visit first.
Each of the Schengen member states have slightly different application procedures, they may also ask for a variety of documents and have different visa fees. More information is available from the relevant embassy web sites.
What documents will you need to provide?
As mentioned above, each member state may ask for a variety of documents. However, the following list includes the main documents you are likely to need to provide:
- A completed application form
- Passport photographs
- Original passport or travel document
- Proof of purpose of visit e.g. invitation letter from your host or hotel reservation
- Evidence of sufficient funds to complete your trip
- Evidence of student status
- Medical insurance to cover the duration of your trip
Please note
Most Schengen states require that you have a number of months remaining on your visa beyond the end of your trip. The length of time required varies, but can be as long as 6 months. Visa fees can usually be paid in cash or by postal order. Cheques or credit cards are not usually accepted. The fee will not be refunded even if your application is unsuccessful.
How long will the application take?
You should plan any trips to the Schengen states well in advance. Most embassies say that applications should take approximately 3 weeks, but for certain nationals and depending on demand it could take up to 8 weeks. Most embassies do not issue Schengen visas on the same day.