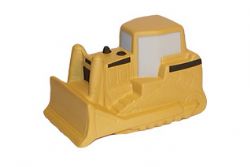 The truth is that bad news, horror stories and sensationalism holds more Interest with the general public, than stories of good news do.Despite what Sir Trevor McDonald and Television programmes in the UK, such as Panorama, would have you believe - it is a very small minority of the buyers of Spanish property that encounter any problems at all.
That said, it can be of little comfort to that small minority who have faced problems over here in Spain in the past, and it is natural to not want to end up being one of the unfortunate few.
Whilst it is almost impossible to foresee and prevent all eventualities, there are certain measures that can be taken in order to protect yourself and your home. Here are just a few things that you should consider and check for yourself before you jump straight in....
• Is your Chosen Estate Agent a Member of any recognised Association?
• Does your Property Have a Full Escritura, Registered on the Land Registry and have a Cedula?
• Is there any scheduled Development or Infrastructure in the immediate area? – Check with the Ayuntamiento.
• Is your Mortgage Offer Firm and Confirmed?
• Is your lawyer experienced and qualified in the work that you wish him to undertake?
• Does your Lawyer have Indemnity Insurance?
• Has your Builder / Architect secured the correct licences for any work being undertaken?
• Are there any "Rightful ownership" issues?
• Are there any right of way or access issues?
The list is certainly not limited to the above points, and providing that you carefully choose an appropriate Lawyer, they will be fully aware of what checks to make for the property, and it's legality on your behalf.
If any doubt is expressed on the legality of a Property in any way it is always a good idea to think rationally and use your head as opposed to your heart, maybe walking away and searching for another suitable property – that is unless you are an experienced property developer, and well versed in Spanish legal procedures.
Some issues may only be brought to light months, or even years after you have purchased the property. You can protect against dozens of such issues that may affect you years down the line by taking out Home Protection Insurance Whilst this Insurance does not Cover your possessions or the structure of your Home as conventional Insurance does (nor does it replace it), it will cover you against legal disputes and paperwork irregularities for up to 20 Years after the Purchase and to a value of around 360'000 Euros. The peace of mind that this safety net offers is that, if there should be a problem further down the line, your legal costs will be fully covered.