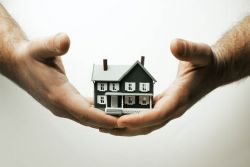 Depending upon the type and situation of your chosen property, it can often mean that you are required to become part of an officially recognised Community of Owners (Comunidad de Propietarios). You should find this out from your lawyer when you are purchasing your property, and – if so - how it is run. The maintenance and overall value of your property will depend largely on the efficiency of the Community of Owners and if applicable it often pays to be involved with the association.
New buildings are generally the responsibility of the developer or builder until they have reached completion or are sold. Generally, as the owner of a new property on urbanization or in an apartment block, you will be invited to attend a meeting to formally hand over the responsibility of general upkeep of the collective properties to a newly formed Community of Owners. Older properties are usually already part of an on-going Community of Owners.
One of the residents in your community needs to be officially elected as President each year. There are other official roles that should be filled and there should also be an Annual General Meeting each year, of which all residents should receive formal notice, in time for them to be able to attend.
The overall purpose of the Comunidad de Propietarios is to ensure safe upkeep and good maintenance of the urbanisation or apartment blocks for the benefit of all residents, and there are a number of laws and bylaws with regards to the creation, administration and statutes of the Community.
Since many British and other foreigners have become home owners in Spain - especially on the Costa's , a lot of English speaking people have become closely involved in these Communities, and in many instances there are more English speakers than native Spanish. This has led to a few changes in the law concerning the running of these communities largely due to the fact that most English speakers have little or no knowledge of Spanish. Previously most meetings were held in Spanish, with Spanish Minutes (sometimes with an English translation), a vote can be taken by the community on which language the meetings should be held in, with the majority taking the decision.
If you buy a property in an area that has mainly British residents, you will probably have most of the information provided for you in English. As an owner, you should expect to be kept informed of problems or improvements and a Community News Letter is often produced to keep everybody updated. Although some members of the Community often volunteer to help out, there are always running costs to take into account such as printing and official translations for legal purposes. This ultimately means that you will have to pay a small sum every year (or quarterly) as your contribution.
Some ex-pats enjoy becoming part of a Spanish Community and it can be a good opportunity to meet your neighbors (Of all nationalities) and to learn a little bit more about the language and culture, however , as a general rule most of the Spanish prefer to live outside such Communities and in the Town Centre itself.
If there is such a Community of Owners you will be required to pay Community Fees (Gastos de Comunidad) that could be charged quarterly, monthly or 6 Monthly , and is taken from your bank by standing order. These fees go towards expenses such as :
• Lighting for public buildings and streets
• Cleaning and sweeping of the streets, pavements and stairwells
• Maintenance and painting of Building exteriors and communal areas
• Lift maintenance
• Community personnel such as security guard or caretaker
• Security monitor and/or gates/doors
• Maintenance of common areas such as roofs, gardens etc…
• Legal costs
• Official translating costs
• Printing
• TV Aerials (If community responsibility)
• Private water supply (If the Community does not have Municipal Water)
The Community will normally send out a list of anyone in arrears with their Community Fees to all owners, with the notice of the AGM. Failure to pay can lead to legal action being taken against you.
Although you pay the Community for the maintenance and upkeep of the Urbanisation/ Apartment block as a whole this is aswell as and not instead of the Municipal Taxes that you still have to pay to the Town Hall to include some services such as :
• Rubbish Collection
• Sewerage System
• Main Water Supply
• Town Hall property tax (Impuesto de Bienes Inmuebles -IBI)
It is common at first to think that because you already pay for these services with the Town Hall, that the Comunidad de Propietarios is largely unnecessary, but the Community generally works very well to keep the standards high in and around the immediate area of your property. This essentially helps to safeguard the most important issue - the value of your home.
Recommended Reading :
Community of Residents : When things go wrong