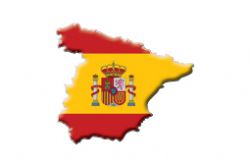 Temporary Residence ( up to 90 Days )
Unless you are a citizen of the USA, Australia or New Zealand then you are required to hold a Visado de Residencia (Residence visa) to be allowed to enter Spain, however if you wish to stay for longer than 90 days then you will need to apply for a Residency Permit
The Tourist Visa should be applied for at the Spanish Embassy in your home country in plenty of time before the date which you intend to enter Spain.
Note :
The 'Visado de
Residencia
' differs from a standard 90 day Tourist Visa insofar as once you have been awarded this visa, it allows you to begin application for the permanent Residency card – if your intention is to stay beyond 90 days then ensure that you request a 'Visado de
Residencia
'.
Residence Card ( Over 90 Days )
Non-EU Citizens wishing to remain in Spain for a period greater than 90 days must make their application for their Residency Permit/Card (Tarjeta de Residencia) within 30 days of arriving here in Spain. The application should be submitted at the Foreigner's Office (Oficina de Extranjeros) or local police station of the province where they will be staying.
The application procedure differs depending upon the applicants individual circumstances, as does the documentation that will need to be produced, and it is always wise to speak directly with your local Oficina de Extranjeros to find out before preparing your application.
As a rule of thumb, you can expect to provide some or all of the following :
- Your current passport, with a photocopy
- 3 Colour Photos ( Most Studios will offer these, but be sure to tell them it is for your Residencia application so the correct size is given to you )
- Completed application form *, with 3 photocopies
- Proof of your address in Spain ( Rental contract, Padron etc...)
- Stamped receipt of payment of the fees from the bank.
Note : There are a number of different Residencia application forms available – again, you should find out exactly which form corresponds with your personal circumstances.
In some circumstances you may also be asked to provide some or all of the following (which is why speaking to your local Oficina about your personal situation is always advisable ) :
- Contract of Employment
- If you are intending to work as self-employed it is a requirement to show that you will meet the same requirements as a Spanish National self-employed worker.
- Proof of professional qualifications (if you have them or if to be used)
- Proof of funds if you are coming here without work
- Proof of school enrolment (for students only)
- Proof of having no previous criminal record (Certificado de Antecedentes Penales); which should be brought with you from your previous place of residence.
- Medical certificate
- A letter of introduction from the Embassy in your home country
- Proof of having the required medical insurance.
As soon as you have submitted your application, a stamped copy of the application form should be given to you. The Residence Card itself should then follow in three or four months, so during this time you should take a few copies of the stamped form to keep in a safe place.
Your card is valid for 12 months, which can be renewed every year for up to 5 years and this should be done at the Oficina de Extranjeros, as before. You should always inform the office if their has been any changes to your personal details or circumstances.
Please click here if you wish to Apply for Residential Status as an EU Citizen.