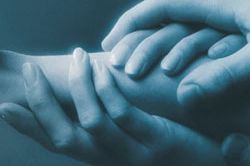 With the "economic crisis" constantly featured in the media, many of us are thinking more about whether we are receiving all the help available to us. You may be aware that Disability Living Allowance (DLA), Attendance Allowance (AA) and Carerís Allowance (CA) used to be non-exportable benefits, until the rules changed following a European Court of Justice ruling in 2007. You may not be aware however, that the Spanish government also introduced a new law in 2007, La Ley de Dependencia. This is aimed at providing better support to those with a disability and their carers and these new services are gradually becoming available in your area.
But letís first consider the UK benefits as it is only recently that the eligibility criteria for receiving them in Spain have been announced. The disability or caring criteria for each benefit have not changed. Neither are the rules for the mobility component of DLA affected by the judgement Ė this remains non-exportable. A full list of the criteria for exporting these benefits can be found on the DirectGov website. However, a significant point to note is that you may be eligible for these benefits if you, or a close family member, are in receipt of a UK State Pension or sickness or bereavement benefit and you have spent 26 of the last 52 weeks in the UK before the date of your claim.
If you feel you may be eligible for any of these benefits, contact the Pension, Disability and Carerís Service Exportability Team - their contact details are available on the DirectGov website.
For those of you who have lived in Spain for many years and are therefore unable to make a new claim for DLA, AA or CA, the period you have spent in Spain may well entitle you to help under the Ley de Dependencia instead. In essence, this law is to help people who are dependant on others, for example who require help to carry out everyday tasks, such as bathing or dressing. The dependence can be due to increasing age or to illness or injury and applies as much to mental disability as to physical incapacity.
To be eligible for assistance under this law, you must be assessed as possessing one of the three levels of incapacity, Dependencia Moderada, Dependencia Severa or Gran Dependencia. You must also have been officially resident in Spain for 5 years, two of which must be immediately before your claim. If you do meet these criteria, there are an increasing number of services available to you. These include home help, telephone assistance or residential care. There may also be economic help available, either to pay for a specific service, such as home help, or for those who act as carers.
All applications for help under this law should be done through the social worker at your local town hall. You should be aware that as it is still a relatively new project, some of the services are yet to be introduced such as those for people assessed with Dependencia Moderada. However, the law is a significant innovation by the Spanish government and the residency-related eligibility criterion provides yet another excellent incentive to obtain your Residencia and register on the Padron if you have not already done so.
If I lost my Disability Living Allowance when I moved to Spain, can I now get it reinstated following the European Court of Justice (ECJ) ruling in October 2007?
The mobility component of Disability Living Allowance (DLA) was not affected by the judgment and remains non-exportable. However, the UK government has decided to take a different approach on those cases where people lost entitlement to DLA (care component), Attendance Allowance or Carerís Allowance because they moved abroad before the ECJís judgment in 2007.
While claimants will still have to satisfy the relevant disability or caring criteria, the government accepts that these people will have been in the UK for 26 out of the previous 52 weeks when they left the UK. This means it will no longer expect them to meet this requirement when they ask for reinstatement. To benefit from this change, you must have moved abroad no earlier than 8th March 2001.
The Pension, Disability and Carers Service will be contacting all those who have already applied to have their benefit reinstated to determine their eligibility. If you have not yet applied to have your benefit reinstated, please contact the exportability team at exportabilityteam@dwp.gsi.gov.uk or write to: PDCS, Warbreck House, Warbreck Hill Rd, Blackpool, FY2 0YE.
This article can be read in full on the UKinSpain official website by clicking the link Here .