Infuriating to many Spanish and British alike, Spain seems to close down completely for a Fiesta and it is often impossible to get anything done - quite often nobody seems to know exactly when many of the Fiestas are!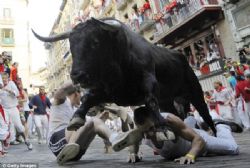 Fiestas generally fall into 3 Categories - National, Regional and Local (Town) Fiestas.
• The Spanish for a bank holiday/public holiday/legal holiday is known as "día feriado" or "fiesta nacional".
• If a public holiday falls on a Sunday it is sometimes celebrated on the weekday before or after to prolong the Fiesta
• All banks and most shops and museums close on public holidays. Many Bars and restaurants ( outside tourist areas ) may also be closed too
• Hospitals and emergency services are not closed on public holidays
• Taxis fares are often Increased during Fiesta periods
• When a public holiday falls on a Thursday or Tuesday, you will usually find they 'make the bridge' (hacer puente) by taking off the Friday or Monday so creating a very long weekend. When this happens you may find businesses running on short staff or smaller family run business closed for the full period.
National Public Holidays in 2018
January 1st – New Year's Day (Año Nuevo)
January 6th – Epiphany / Three Kings (Dia de los Reyes)
(*February 28th - Andalucia Day / Dia de Andalusia)
(*March 1st - Balearics Day / Dia de las Baleares
(*March 19th - St Joseph's Day / Fathers Day (San Jose / Dia del Padre)
(*March 29th - Maundy Thursday / Jueves Santo
March 30th - Good Friday / Viernes Santo
April 1st - Easter Sunday / Domingo de Resurreccion)
(*April 2nd - Easter Monday / Lunes de Pascua)
(*April 24th - Saint George's Day / San Jorge)
May 1st – Labour Day / Dia del Trabajo
(*May 15th - Saint Isidro's Day / San Isidro)
(*May 30th - Canary Islands Day / Dia de Canarias)
(*June 9th - Murcia Day / Dia de Murcia)
(*June 15th - Corpus Cristi)
(*June 24th - Saint John's Day / San Juan)
(*July 25th - Santiago Apostil)
August 15th - Assumption of the Virgin / Asuncion de la Virgen
(*September 8th - Asturias Day / Dia de Asturias
(*September 11th - National Fiesta of Catalonia
October 12th – National Fiesta Day / Dia Nacional de España
November 1st – All Saints day / Todo los Santos
(*November 9th - Virgen de Almudena)
December 6th – Day of the Spanish Constitution / Dia de la Constitucion España
December 8th – Immaculate Conception / Inmaculada Concepcion
December 25th – Christmas Day / Dia del Señor
December 26th - Boxing Day / St Stephens Day
* In addition to the above national fiestas there are 2 regional fiestas, dependent on each region, and 2 local fiestas also, leading to a maximum number of 14 days off work.
* The Following dates are also applicable in some areas :
March 19th - San José, is a fiesta in Castilla-La Mancha, Castilla y León, Comunidad Valenciana, Extremadura, Galicia, Murcia, Navarra, País Vasco, La Rioja and Melilla.
March 19th - San Jose / Fathers Day (Murcia & Valencia only)
Local Fiestas vary from Town to Town and Village to Village and nearly all areas will have a week of Fiestas (usually around Summer time) when they celebrate that particular Town's Saint, and usually another day at a later (or earlier) part of the year when they celebrate the Town's 'Virgin'.
At various times during the year you may find fund raising events held by the Town's appointed 'Festeras' (usually made up of that Years School-Leavers and some of the older generation are also appointed in turn) who are responsible for raising funds and arranging the activities for the year's coming Fiesta.
The Fiestas themselves can include many activities, and can vary from area to area. Bull Running through the streets is very Popular and you will find that this occurs at a number of times during the Day (often Noon, 8pm and Midnight) and perhaps a water fight or Bouncy castles for the Children, and a Band that often don't even start to perform until the small hours.
Most Towns and Villages in Spain have their own State sponsored web site that will list your own's Regional and Local Fiesta dates (although some are much better than others) and are usually your Town's name followed by '.es' – Remember to check Regional spellings aswell.