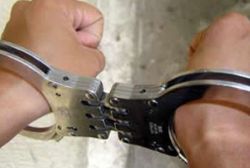 If you are arrested in Spain or fall victim of any crime you will be concerned to receive good legal advice and assistance. Your first point of contact should be the nearest British Consulate, and they will in any case be informed of any arrest of a British National by the police, if you have agreed to them doing so. An officer from the consulate will then contact you as quickly as possible to offer you assistance. However they cannot offer you direct legal advice, intervene in any court case or investigate the crime of which you have been accused. Their role is to provide advice and put you in touch with relatives or friends who can act on your behalf.
Your rights
If you do not understand the Spanish procedure or do not speak sufficient Spanish to understand the accusation against you, you MUST by Spanish and UK law be provided with an interpreter and you can insist upon this. Within 72 hours of arrest (24 hours if the person is under 18) you will be brought before a judge OR released. Both the translator and a lawyer MUST be present when your statement is taken at the police station and when you are brought before a judge, as this is your legal right. Even if you are released but then later charged you will receive a summons to appear in court, regardless of whether you have returned to the UK.
A lawyer will be appointed for you if you can prove that you do not have to means to pay for one yourself. However, this lawyer is NOT expected to take your side and work on your behalf; only to notice that the proper procedures are carried out and your Constitutional rights are protected.
However, you are entitled to consult privately with this lawyer or any other lawyer that you or your family engage to ask any questions after the police have issued any formal complaint against you.
Outside help
If you have family residing in the UK when you are detained in Spain, they can seek help from the Legal Aid office (Colegio de Abogados) in the area where you have been arrested, or via their website at: http://www.legalservices.gov.uk/. You can also contact Prisoners Abroad, a national charity set up to help Britons who are detained by the police overseas. (Details below).
In Spain, offences related to drugs are treated quite severely and you may be unable to enter or reside in Spain after a drug-related offence. Sentences for drugs can result in up to 12 years in prison. This will also affect your prison record in the UK; for holidaymakers, it can affect your travel insurance and may result in the tour operator refusing to pay for your return airfare. Depending on local laws you can be held in solitary confinement and bail may be refused for those convicted of drugs offences in Spain.
Judgements given at a local criminal court can be appealed by the defence or prosecution, within 5 days of the decision, and passed to the Provincial court, or, if your constitutional rights have been affected by the Constitutional Court.
If you feel that you have been a victim of wrongful or false arrest, you will need to prove that the police acted intentionally or negligently. It is recommended that in any case you do not make any statement without a solicitor present. You can state 'No Comment' – 'Ningún comentario' – and refuse to sign any book or statement until you have taken advice.
If you have been the victim of a crime and wish to make a claim for damages, this is your right as a European citizen. The offender is liable to pay you, subject to a court determining the exact compensation, but where the offender cannot pay or is not known sometimes the State can be liable. In cases where the accused comes from a different member state to the victim, the European Commission's Judicial Network can arbitrate to obtain a resolution. http://ec.europa.eu/civiljustice
Get good representation
There are lists of English-speaking lawyers available, province by province from the British Embassy in Madrid, or through their website at: http://ukinspain.fco.gov.uk/en/ and your lawyers can act on your behalf once they are fully apprised of the circumstances of your arrest.
If you are involved in a road traffic prosecution, your insurers may cover your legal costs and will liaise with your appointed lawyer to do so. Any lawyer that you engage will present you or your family with advice regarding the best possible way to proceed and the time scale and costs involved. Do aim to have clear and consistent representation and insist that all matter are detailed in writing as well as by email.
If you wish to make a criminal injury compensation claim, your lawyer may put you in touch with the CICA (Criminal Injuries Compensation Authority) who can also help if you were injured abroad in any European Union country. In any situation involving arrest in Spain, there are expat associations, legal aid advisers and British consular officers who can put you in touch with the relevant support network to make sure your case is dealt with appropriately and with every assistance available, so do not hesitate to become fully informed and protect your legal rights.
Prisoners Abroad
89-93 Fonthill Road
Finsbury Park
London
N4 3JH
United Kingdom
Tel: 020 7561 6820
Helpline: 0808 172 0098
(this is free from all UK landlines)
Fax: 020 7561 6821
Email: info@prisonersabroad.org.uk