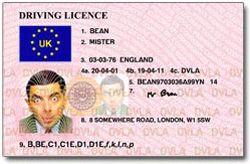 If you have a UK photo card driving licence dating from 1997 or after (or full UK licence dating from 1990) it will be sufficient to allow you to drive legally in Spain. However, when it expires (or if it gets lost or stolen) you will not be able to renew it with the DVLA if you are now permanently resident in Spain.
So, here's the procedure for converting your licence to a legal Spanish document that complies with Spanish driving laws :
In Spain the legal minimum age to drive is 18 years, and you must be able to prove Resident status ( before you apply for your 'carnet de permiso de conducción'. However, assuming that you have recently moved to Spain, the procedure of applying for a Spanish licence is voluntary for members of the European Union including the UK, and can be completed at your local Traffic office or Jefatura Provincial de Tráfico.
Paperwork
You can carry out this procedure yourself at the Dirección General de Trafico website. Go to www.dgt.es online to obtain the application form or 'solicitud'. You will be asked to select the province where you reside in order to find the relevant traffic office closest to you.
The title of this application is Canje del permiso de conducción de paises de la Unión Europea. The fee is currently 26,26€ and you will be required to send in your old licence plus a photocopy, two colour photograph headshots of 32 x 26 mm, signed and countersigned by a professional on the reverse, plus copies of NIE and passport or 'residencia' papers. If someone is taking the documentation in for you, they will also require their DNI for identification and a letter of authorisation from you. If you find this process difficult, you can of course ask a Spanish lawyer or 'gestor' to do this for you. They will charge a fee, and give you an idea of the time involved, which may depend on whether they regularly carry out licence transfers, and routinely take paperwork to the local traffic office.
Legal implications?
All EU countries (including the UK) are now obliged to conform to the new style photo card licence which must carry a photo likeness and the permanent home address of the holder. This is because if you are involved in an accident your next of kin can be informed and the holder of that licence can be traced regarding any driving offences, fines or points bans.
If you wish, you can instead register your UK driving licence with the Spanish authorities, although this is not obligatory. However, it only costs 7,88€ and protects you in the event of licence theft. You can then happily use your UK licence if you return frequently to the UK to see friends and family and just before it expires, apply for your Spanish replacement licence. UK Licences issued before 1990 are only accepted if accompanied by an official translation into Spanish (available from the Spanish Embassy in London or the Real Automóvil Club de España if the licence holder is already in Spain). UK Provisional Licences are not valid for use in Spain.
If you are still in the UK you can convert your UK licence to a Spanish one in advance of your move here, if you are reasonably fluent in Spanish. Use the website detailed above and also send a UK Certificate of Entitlement with your paperwork. This can be obtained from the DVLA from (http://www.dvla.gov.uk)
Resident permanently in Spain or not?
If you own a British or non-Spanish registered vehicle, remember you have six months in which to 'import' and re-register the vehicle with Spanish number plates. You can drive happily and use your UK registered car here meanwhile, as long as you abide by all the usual Spanish driving laws and have all the relevant documentation with you (MOT, tax, insurance, driving licence), even if you do not have permanent resident status.
Purchase of Spanish Vehicles and Spanish Driving Licence
Even if you are non-resident but plan to buy a Spanish registered vehicle, this is an option.  The car or van must still carry valid ITV, tax and insurance papers.  There have been reports about non-residents being stopped by the Traffic Police and fined for not having a Spanish driving licence.  It is impossible to obtain a Spanish licence without your 'residencia', and the problem arises because police occasionally assume residency when they see a Spanish licence plate. It is acceptable to explain that you are not a resident of Spain, but spend periods of time here throughout the year.  If you have difficulty with the Spanish language, you can obtain a Certificate of Non-Residence, and carry this with your car papers to avoid any concern. 
Renewal
Generally, as with most legal issues, it is easier to comply and adopt local rules when living in that particular country. A full Spanish driving licence is valid for 10 years between the ages of 18 and 45; between the ages of 45 and 70 it remains 5 years; and beyond 70 years old the validity period remains 2 years.
You 'should' receive a letter advising you of the need for renewal as long as your address details are current, but equally so should not rely on this being sent out as a reminder to you to renew your licence.
To renew your Spanish driving licence you will need to present all your documents at your nearest 'Jefatura de Trafico' at least 3 months before the old licence expires, including a new 'solicitud' (download as before), your old licence, your residencia, NIE and 'empadromiento' (proof of address from town hall) three photographs, and a Certificate of Aptitude from an Authorised Drivers Check Centre (Centro de Reconocimiento de Conductores Autorizado) in your province.
The medical examination is carried out in designated clinics and will include eyesight, hearing, pulse and blood pressure tests, and tests for speed of reaction, judgement of the speed of other vehicles and acuteness of visual identification. If you wear glasses or contact lenses, you're tested with them and your licence with be marked to indicate this (remember, you must carry a spare pair when driving). The medical certificate is valid for 90 days, to enable you to make your application for a licence (or a renewal).
These Spanish driving regulations are broadly similar to the rest of Europe under EU law and ensure that drivers are safe, healthy and competent along with the roadworthiness and insured status of the vehicle. So it also makes sense to use a Spanish driving licence where the local traffic police will be expecting one.
Expats holding a Non-Spanish Driving Licence, and who have been Resident in Spain for 2 or more years will need to observe the new regulations which will be applied as from 19.01.2013, and can be read in more detail by clicking the link >> HERE << .