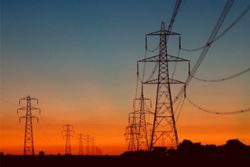 The subject of electricity suppliers and their take on ICP's is discussed regularly on the expat forums - including our own.
But what exactly is an ICP, what does it do and what else do we need to know about them ?
Tumbit asked Tony Poole from Sparkes Electrical Services to tell us more :
What is an ICP exactly ?
An ICP is a device for controlling your contracted power supply, an Interrupter de Control de Potencia or Power Control Switch, also called a Mains Isolater.
What is my contracted power supply ?
This is the electricity tariff that you agreed with Iberdrola when you moved into your home. It's stated on your electricity bill or contract in kW (kilo-Watts).
Why must I have an ICP ?
Iberdrola are writing to their customers instructing them to fit an ICP. A Royal Decree (Order ITC/1.857/2008) passed on July 1st 2008 declared by law all electrical installations must have a device for controlling the contracted power. In domestic dwellings that means an ICP must be fitted.
Where is the ICP fitted ?
There are two types of ICP, manual and automatic. The 'new' manual ICP (M) is fitted in a dedicated standardised box, next to or part of, your Consumer Unit. The 'old' automatic ICP (A) is in your meter cupboard. The auto-type was discontinued in the mid 90's.
Do I have access to the ICP ?
Yes, should the ICP trip-out, you can easily switch it back on from within your home.
When must I fit an ICP ?
Iberdrola will write to you twice, the second time by recorded delivery. The second letter gives you 20 days notice to comply.
What happens if I don't fit an ICP ?
You will be penalised to pay a higher tariff. A 3.3kW contracted supply will be increased to a 10kW tariff; a 5.5kW contracted supply will be increased to a 20kW tariff.
Do I already have an ICP ?
Possibly. Homes completed since 2002 should have an ICP. An ICP may or may not be fitted in homes built prior.
What are the implications of having an ICP fitted ?
A possible consequence of installing an ICP is that insufficient power maybe contracted. This is evident when several appliances are switched on at the same time and the power overloads the ICP and it trips-out. Then it will be necessary to arrange an upgraded supply.
Do I need a boletin once the ICP is fitted ?
No. A boletin (certificate) is only needed if you are upgrading your electricity supply. Once the ICP is fitted, arrange for Iberdrola to inspect and seal it. The cost is €9.04 plus IVA, charged to your electricity bill.
Who can fit an ICP ?
A qualified electrician should fit the ICP, the electrician does not have to be approved by Iberdrola, but needs to fully understand Iberdrola's requirements. A rental option is available from Iberdrola, however, you must ensure that you have a standardised ICP box prepared and fitted first.
How much does it cost to have an ICP fitted ?
Subjective. Allow 60-70 Euros... pay peanuts, and you'll get monkeys !
Still unsure whether or not you have an ICP ?
Telephone Iberdrola on 901 10 22 10, quote your contract number, and ask if you need to have an ICP fitted.
Whilst Iberdrola are not the only provider of Electricty in Spain, they are the largest and cover a large are of the country. Whilst ICP policies may differ between providers, this can be considered a 'rough guide' for other suppliers.
More info on ICP's can be found by visiting the website of Sparkes Electrical Services by clicking here.