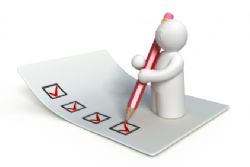 What are Geotechnical studies?
The 'Decenal' 10-Year Property Insurance system for newbuilds requires that a geotechnical study of the ground is carried out as part of the project. This involves pre-build bore testing (in two or more places on the plot) using a core drill, which will reveal the makeup of the substrates, level of firm ground, moisture content, propensity to shrink or heave etc. The core samples are taken back to a laboratory for more detailed assessment from which a Geotechnical report will be produced. The report might typically also suggest the type of foundations most suited to the ground conditions. The ground type can make a big difference to the design and cost of the required foundation system.
Are Geotec studies always carried out?
In theory geotechnical studies should take place for all newbuild projects since May 2000, in practice however it would appear that geotechnical studies cannot always be produced when required (e.g. for court actions once structural movement has occurred), in other instances, the original geotec report clearly does not reflect the actual ground conditions, i.e. it might show good bedrock at 1m depth when in reality the ground might have several meters of friable soil, fill or worse still significant expandable clay. It is not yet clear if such discrepancies are due to falsification, by the geotec company or architect or simply through innocent mistake, though evidence to date suggests that for some projects and element of skulduggery might well have occurred.
Will the study represent the whole plot?
As only limited boring takes place it is of course possible that a bore hole might be above an isolated boulder, area of fill or other substrate in isolation, however a second or third bore (when carried out professionally) will normally highlight this difference. An experienced Geotechnical expert will also have visual assessment skills for the terrain, looking at strata, not only on the plot itself but for example on a hillside in general. The study will also cross check lithological maps for the zone (which show a general plan of substrate types). It does seem however that in an effort to reduce foundation costs, some boring might have deliberately taken place on identified better areas of ground within otherwise fairly poor plots.
When else are Geotec studies commonly used?
The boom days for many Geotec companies now seem to be over as newbuilds have slumped, the good Geotec experts are however still busy 'cleaning up the mess' and commonly re testing the substrates on sites where structural movement is a problem (it is very common for this re testing to reveal different substrates from those originally reported). If an existing owner consults a building surveyor for expert witness reporting, a Geotec study might be recommended as part of evidence for court. This will help to confirm (when combined with the surveyors own project analysis and reporting on the structure itself), that the foundations (which for such cases have normally already proven to be inadequate via cracking in the built elements) are also technically inadequate for the ground type.
If you are proposing to build a house or buying a newbuild, be sure to request evidence of the geotechnical study from the builder or architect (just in case things go wrong later). For further peace of mind, a building surveyor can be consulted to comment on the suitability of any proposed foundations for the ground type based on observation of the Geotec Study and a site visit (entirely independent Geotec studies can also be arranged). Unfortunately there are too many cases of unsuitable foundation design in Spain for full reliance on the project architect to be possible.
Finally remember that whilst a certain foundation type might serve very well on certain ground, the exact same system might fail on a different plot, such that there is no such thing as good foundations in its own right. The process of specifically designing foundations to suit the supporting ground is hence essential. As many houses are built on steep plots in Spain the propensity for lateral movement and land slide on such plots must also be addressed at the design stage.
NB:- Information for advice purposes only. Proper legal and safety procedures should be followed for all property purchases and building works.
Article supplied by Mark Paddon BSc Hons Building Surveying. MCIOB. FAS. CAAT. Click here for further information and contact details.