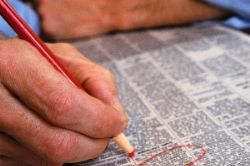 Whilst all EU nationals have the right to find employment in spain without a work permit, finding employment may not prove to be easy if you are outside of the major towns and cities, or away from the tourist hotspots and do not speak any Spanish.
Working for an employer based in Spain
In order to obtain a work contract with a spanish employer, you will need to obtain a NIE number first. to get the same rights as a spanish employee you will need a work contract that is at least 6 months in duration.
You must then register with the spanish security office (seguridad social) and for this you will need to take your work contract and NIE. Any spouse, partner or child is also entitled to medical cover.
Working for a uk employer in Spain
If you go from the uk to work in Spain for a uk employer, having been previously resident in the UK, and expect to spend no more than 12 months there, you would normally continue to pay employee's class 1 National Insurance contributions in the UK. In all other circumstances spanish social security contributions as an employee would be payable. To access the Spanish state healthcare you should obtain form E106 from the Department for Work or the Inland Revenue in the UK.