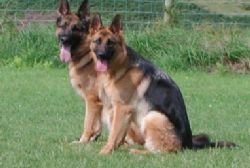 The concept of a 'Common Law' marriage, or relationship is still relatively recent by Spanish standards.
However, these days It is much more popular for couples to co-habit without the intention of even getting married - including same-sex couples - and under these circumstances many people choose to put their relationship on a more secure, practical and permanent footing.
In the English language this circumstance would be referred to as a 'common law partnership / marriage', however in Spain it would normally be called a 'Pareja de Hecha', and unlike in the UK, it should not be assumed that such arrangements will automatically be treated in the same way as officially recognised marriages, unless they have been registered with the authorities.
Another consideration, as with most legal matters in Spain, is that there are Regional variations both in how these laws are interpreted and applied, so this article should be considered a generic guide only, and a local Abogado should be called upon to advise anybody wishing to put their partnership on a more formal arrangement.
What is considered to be a 'Partnership' ?
The term 'Partnership' applies to a couple, same-sex or otherwise, who are stably living together - however, there is no given period of time before which they can be deemed a 'partnership'.
Documentary proof, such as being registered on the Padron together, having children together, or both being named together in any Libretto de Famila , will all help in this direction.
Better still, you can register your partnership with the Registro de Uniones de Hecho (De Facto Relationships Register Office) at the Registry Office in your local town. Certain conditions apply, such as you not being close relatives, both being mentally capeable, both being of a legal age, and both living together and locally to the register office.
What does this mean legally ?
The law in Spain currently does not automatically recognise a claim on property and assets between unmarried couples.
In the event of a parting of the ways, the party whose name is shown as being the legal owner of the asset retains complete ownership. The law does not make any allowance for the fact that one member of the couple may have been contributing significantly to these assets.
In cases when a property is gained after such a partnership is formed, the couple are deemed to jointly own the property, and - if the couple have children together - the children will remain in the property, while a court will decide which partner will be allowed to remain in the property with them.
Drawing up a cohabitation agreement can provide not only peace of mind, but security that there is a certain degree of legal protection for each partner should the relationship break down, or, more importantly upon death.
(As stated above, you should ensure that you speak to an experience and professionally qualified Lawyer who is familiar with the application of this Law in your Region, in order to arrange this)
Neither do such couples automatically inherit their partner's property and assets upon death - unless there is a legally recognised Spanish Will in place which specifically dictates that the surviving partner should inherit certain property, instead of it being bequeathed directly to their family.
(Once again, an experienced and professionally qualified Lawyer can ensure that the correct Will is legally drawn up and filed with the registry in Madrid, which expressly carries out your wishes.
Entitlement to benefits after death
Co-Habiting couples are entitled to claim a widow's pension, providing that there is proof of registration of cohabitation, and that the income of the surviving partner over the previous year did not exceed 50% of the combined income of the household. The benefit is also void upon (re)-marriage.
## Update ## A ruling by the Constitutional Court on 20/02/2013 found that Common Law "Parejas de Hecho" are eligible for death benefits although it is at this moment unclear when this will be brought into full effect in practice.