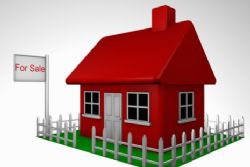 Donít leave it to chance : Itís common sense - think about what attracts/attracted you to a particular property that you want/wanted to buy.
The same logic should apply to making the house youíre selling appeal to potential purchasers.
The following points below should be taken into account when selecting a real estate agent, or if you want to try selling your property yourself using the various options available today through for sale by owner websites. Check to see how an agent or property portals can display your property before you start to market your property, and what languages they will be marketing your property in.
Presentation
Good photographs will help a buyer build up a clear picture of your property; include at least 1 photograph of the whole property and at least 1 showing the views. Include photographs that show the best features of your property. For instance, if you live on a complex include some photographs of the communal areas.
Help your Potential Buyer
You might know the area well but the prospective buyer might not. Help them; include a photo of the general area. This could include a picture of the nearest beach or other areas of interest. Give accurate descriptions, it will save wasting every ones time. Provide information regarding distances to nearest town or airport or better still give a map link of where your property is situated.
Highlight all the Good Points
Mention in your property description anything of relevance, for instance you might not have any interest in golf but your potential buyer might. How far is it to the shops, bars and restaurants? Highlight any extras that are included, you might have spent a lot of money. Anyone buying a new property would need to factor this in.
A well Priced Property presented nicely almost sells itself.
The 2 main reasons a property is not selling is either the price or the presentation of the property. Market your property at a realistic price and try to be lower than your competition. Make sure you present your property as nicely as possible; you never get a second chance to make a first impression. Now is the time to get any jobs that need doing out of the way.
Use Flexibility to your Advantage
You will need a little patience and should review your situation from time to time. Take in to account all factors such as exchange rates, time of the year and be ready to respond to anything, which might give you an advantage. For example, if you plan to go back to the UK and the exchange rate goes in your favour consider reducing your price. You have the flexibility to change the price of your property up or down within reason!
Remember how you felt when you were the Buyer
When someone comes to view your property allow him or her to walk round on his or her own. They will feel much more comfortable about discussing any changes they might want to make without you breathing down their necks. You will always have time at the end to point out anything you believe is of particular benefit, as well as answering any questions they might have. Remember, people hate being sold to. Let them have time to make up their own mind.
Have you done all your Preparation?
Have to hand any documentation that proves the legality of the property. It is also useful for potential buyers to know what other costs they can expect, such as utility bills, council tax etc. Do you have a mortgage on the property? This might be of interest to a buyer who also needs a mortgage. It can be a good idea to have details of what the costs would be to transfer this to another person. If there any guarantees for work you have had done, have this available.
The Final Stage
Once you have agreed on an offer, all you need to do now is contact your solicitor. Your agent or solicitor will guide you through the process. It is a good idea to have selected a good solicitor before advertising your property. If the solicitor you used originally was not very good or expensive then think about a different solicitor this time.
Article contributed by Coastland Spain Property Agents.