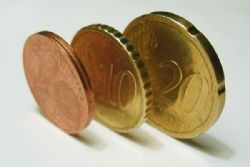 A Widow or Widowers benefit is available from the Spanish State to the surviving partner of conventional or common-law marriage, when the deceased and surviving partner meet the requirements for eligibility.
Requirements
1.) The first requirement is that the surviving partner must be able to prove a relationship with the deceased. A certificate of Marriage, proof of common children, or that the fact that their common law relationship was 'patently obvious'.
Under certain circumstances it may be possible for seperated or divorced partners to claim a widows pension.
2.) The requirement amount / period of social security contributions must have been made prior to a claim being made.
- The subject should have made contributions of 500 days within an uninterrupted period of 5 years before the death or 15 years during all their working life.
- orA total of 15 years contributions made throughout their entire lives.
- No period of contribution is necessary in the case of pensioners.
3.) The Sum being claimed : The amount of the pension awarded can vary depending enormously depending on a number of circumstances such as the cause of death, the family obligations of the surviving partner and the employed status of the deceased at the time of death.
How to claim
The Widows Pension claim form can be downloaded by clicking here.
Copies of the required supporting documents should be submitted with the claim form
The Form and Documents can be submitted to any INSS office, although it is recommended to use the office local to where the deceased last worked (be sure to keep copies and send the application by recorded delivery).
*Note : The process is different if the deceased died as the result of an occupational disease or an accident at work.
When to claim & Duration of payments
The widows pension can be applied for at any time after death, however, payments can only be backdated by 3 months.
The Pension is payable for the duration of the surviving partners life, except upon remarriage of the partner, a new common-law partnership being formed, or the surviving partner is later found to have caused the death of the deceased.
The claim is usually acknowledged within 2 - 3 weeks of the initial application being made.
Any widows pension being awarded is subject to IRPF Tax.
The exact criteria can vary depend on amny different circumstances and as such this article should be considered as a basic guideline. More detailed infromation can be found on the Spanish Social Security website by clicking the link here.