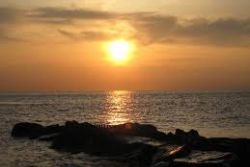 It is far from being a Spanish state secret, but many Expat Pensioners living here in Spain are often unaware of the fact that they are entitled to a yearly holiday, subsidised by the Spanish Government.
Those claiming a Pension have the entitlement to take advantage of such subsidised / Sponsored Holidays regardless of their nationality, on the condition that they officially have residential status here in Spain.
The Scheme in question is referred to as an "Imerso" Holiday, and we at Tumbit asked the experts at Abaco Connect to tell us what we all need to know :
What is Imserso?
During the off-peak season, from October to June, cheaper holidays are made available to all pensioners resident in Spain.
There are a number of different destinations available from mainland Spain to the Balearics, Canary Islands and Portugal. The holiday can be between 8 to 29 days long and includes full board at three to four star hotels.
Who is eligible?
The scheme is available to those who are :
* Resident in Spain
* Over the age of 65
* Aged 55 or over and receiving a widow's pension
* Aged 60 or over and receiving a government invalidity pension or early retirement pension
You can take a companion with you - and they do not have to be eligible for any of the above conditions.
What does each holiday include ?
* Transport to and from the capital city of the province where you live (for example, Alicante) to the hotel
* Full board in a double or single room (with supplement)
* Group Travel Insurance
* National Health medical attention in the hotel
* Entertainment
* Three or four star hotels
How much will it cost ?
Here are some examples of holidays offered in 2010/2011 :
8 Days in Portugal - €180 per person
10 Days in the Canary Islands - €250 per person
15 Days in Andalusia - €300 per person
29 Days in the Balearics - €560 per person
(How much will it cost you to heat your home this winter ?)
How can I apply ?
All you have to do is complete an application form which includes the following information about you and your companion :
* NIE number
* The type of pension and monthly income you receive
* Your preferred destinations
You will then receive a letter confirming that you have been accepted onto the scheme and giving you your reference number. Once you have this you can go to a participating travel agent and book your holiday, or you can book on line.
Abaco Connect are able to help clients make their Imerso applications and even accompany them to the travel agents to make their reservations. Click above for details.