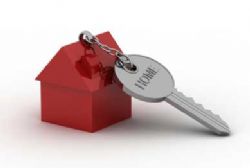 Finding that dream Spanish property, in your chosen location and at the right price can often seem such an uphill struggle that once you have actually found a property to buy, many people will enter into a purchase agreement with little thought to conducting a thorough survey. We asked Campbell D. Ferguson, FRICS, of Survey Spain SL which problems are most common when surveying Spanish properties.
When contemplating a purchase in Spain, you should automatically take the same precautions you would when buying a property in your home country. A common sense approach is necessary every time. Unfortunately, this doesn't always happen and buyers can get carried away by the dream of owning a place in the sun, especially when prices are as attractive as they are now. Below we have highlighted seven common problems identified by our surveyors. Add these to your mental checklist when looking at properties to buy in Spain :
1.) Damp : 
There are two sorts to look out for: firstly, rising damp or patches of dampness coming through walls common in properties which have been built against rock or earth; secondly, damp descending from ceilings or terraces above. Both are principally due to improper or no application of damp proofing at the time of construction.
2.) Climate
 : Don't forget that for around eight months the year, most of Spain has a temperate climate with wind, rain and chill, especially in mountainous areas. It's easy to concentrate on how to deal with the heat of summer and completely forget to cater for the winter season.
3.) Required Documentation : 
Ask your lawyer for proof that planning and/or other permissions and/or title registration for the initial construction have been obtained. If the property has been extended, additional certificates will be necessary. Watch out in particular for properties encroaching on restricted areas affected by the Coastal Law or Ley de Costas.
4.) Utility Connections : 
Inadequate, ineffective, illegal and/or absent electricity, water and drainage connections can be a problem, especially with rural or country dwellings.
5.) Personal Responsibility 
When buying a property abroad, it's important to keep your head and not believe all you are told without making your own simple checks. 'Misrepresentation' and buying 'in good faith' are often euphemisms for buyers not accepting personal responsibility for their own imprudence. Buyer beware !
6.) Professional Conduct : 
It can be argued that there is an absence of 'professional conscience' among some Spanish lawyers who shrug their shoulders when asked: "Why didn't you tell me?" They may reply: "You didn't ask," even when it was obvious that the client didn't know better.
7.) Mortgages : 
Some Spanish property buyers fail to realise that a mortgage is a personal loan, which will have to be repaid in its entirety. If the property used as security can only be sold at a price inferior to the value of the loan, the individual will be liable for the balance. When a bank awards a 100% mortgage over a property it is selling at more than market value, be warned. This is not the bargain it may appear to be, but instead a liability for instant negative equity.
Help is at Hand
Residential RICS chartered surveyors and valuers give an unbiased, professional opinion of market value, neighbourhood, condition, construction and permissions. Such surveyors are instructed by their client and work only for them and likewise have no conflicting loyalty to banks, developers, contractors, owners, estate agents, lawyers, family or town halls. With a network of Sureyors throught Mainland Spain and the Islands, Campbell D. Ferguson, FRICS, of Survey Spain SL has been advising buyers on what's real and what's not for more than ten years on the Costa del Sol and for 40 years throughout the UK and Europe.