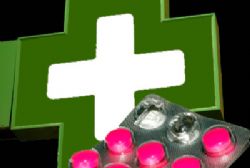 Recent announcements about Spanish SIP cards and contributions towards prescriptions have left residents in Spain confused. Ábaco is receiving an increasing number of enquiries about who will be affected and how much people might have to pay.In this article we try to answer some of those frequently asked questions :
Am I still entitled to a Spanish SIP card ?
How much will I have to pay for prescriptions in Spain ?
What proof of earnings will I be expected to show ?
These three questions are the most frequently asked questions we're receiving on our helpline at the moment. There is no disguising the fact that people are anxious, confused and, in some cases, are being misinformed. Information has been scant and there is a general lack of detail around the notification that in future there will be co-payment of prescriptions in Spain and SIP cards, the Spanish health card, will be harder to come by. People are understandably anxious about what they will still be entitled to.
The press releases around foreigners and health care in Spain have led to lots of unease and very few answers. Every forum and newspaper has been chasing more detail to find out exactly who will be affected and what actions to take. Like most people in a legal environment we have been checking the official state legal bulletins.
As a result, we can bring you our perspective on the situation at the time of writing this article.
Let's take our F.A.Qs :
1: Am I still entitled to a Spanish SIP card?
For several years there has been a gradual tightening up on the handing out of Spanish SIP cards. Understandably, the Spanish are anxious about the overuse of a health service by people who don't contribute. If you are a resident pensioner in Spain with a SIP card already you should be O.K. It's those people who are early retirees who will not be covered and those now applying for residencia will have to take out private medical insurance. The Spanish government are taking desperate measures to cover the health service deficit.
2: How much will I have to pay for prescriptions in Spain ?
As most people are now aware, contributions towards prescriptions are due to be introduced. There will be means testing to decide how much the increase will be for different individuals. The British embassy web-site HERE provides more information on co-payment and a very useful table that links annual income with level of capping.
3: What proof of earnings will I be expected to show ?
We know from official sources that there is a clamp down on people applying for Spanish residencies as well as SIP cards in Spain. It's no longer the automatic process it might once have been.
Practice does vary depending upon which police station and civil servant you encounter. Generally, people are being asked for some kind of proof that they have an income or a means of supporting themselves in Spain. Proof of income will also be needed if you want to limit the amount you pay for your prescriptions in the new co-payment system.
There is no clear answer to what this 'proof' might be at the moment. However, the best way of proving your income is through making your annual resident tax declaration. You may not have to pay any tax but it will at least demonstrate in an official form what you earn annually. It has other benefits too, such as proving that you are a Spanish fiscal resident for inheritance and Spanish capital gains tax purposes.
The deadline for resident tax declarations is the 30th June. Fines apply after this date, but are on a sliding scale – the sooner you pay, the less the fine.
Thanks to Abaco Connect for providing this valuable information.