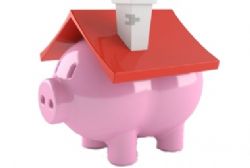 The financial crisis seen in Spain over recent years has brought with it an increasing number of married and co-habiting expat couples who have taken the decision to go their separate ways. In some cases an agreement can be reached between both parties, however in more complicated or acrimonious divorce cases - and cases where a subdivision of property in the cases of a business partnership is concerned - it is almost always necessary to involve a specialist legal team.
This applies not only where the joint ownership of Spanish property is involved, but also where one party wishes to make a claim against the assets owned ouright by another party. Under these circumstances it is necessary to obtain a valuation of the property in question in preparation for judgement by the courts before a division of assets in such cases can be agreed upon.
Tumbit asked Campbell D. Ferguson, FRICS, of Survey Spain SL to explain how he and his team can assit with the evaluation of property in such cases.
" It is advisable to make every effort to settle disputes and disagreements out of Court. If that canít be achieved, itís the Court that will decide on the basis of the information provided, so the next best step is to make sure that your professional team has a good record, attitude and experience."
With many couples and individuals now owning property all over Spain and itís islands and prices having changed so much over the past 10 years, itís not surprising that agreement canít be reached on market values. So an independent expert has to be appointed. The Court Procedure Rules now encourage the use of a sole joint expert witness, to avoid the situation of multiple values being discussed in Court. Most Courts arenít keen on discussing numbers !
Mr Ferguson and his team have frequently been called upon to provide expert evidence for many English and Scottish Courts, where an accurate market valuation, often at a historic date in the case of inheritances, is relied upon by the Court in their efforts to achieve a just settlement.
Click here to read about "Pareja de Hecho" and "Common-Law" legal partnerships in Spain.
Earlier this year Campbell D. Ferguson, FRICS, was awarded the Legal Experience Training Advanced Professional Award in Expert Witness Evidence (LETAPAEWE) accredited by Edexcel at level 7 Masters Level BTEC. Study for the award is recommended by the Royal Institution of Chartered Surveyors, which is the mark of property professional worldwide. Accreditation as an expert witness means that the Survey Spain Network can offer its clients this service.