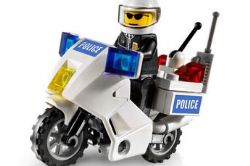 Along with complaints about Banks and other financial institutions; and complaints about local Town Halls , complaints about the Police rank highly amongst Non-Spaniards living in Spain and who may have fallen foul of certain procedures.
With regards to complaints specifically concerning the Police in Spain, it is first of all necessary to ascertain which of Spain's various Police service your issue is concerned with. A full explanation of the roles of each Police service, and how to identify them, is given on the link to the guide > HERE << .
Depending upon the nature of your complaint, it is often the best solution to try and resolve whatever issue you may have locally at the offices of the service in question. If this approach fails to bring matters to a satisfactory conclusion you may decide to escalate things to a more formal approach.
Typically, those unfamiliar with such matters may consider contacting a Lawyer, and then soon afterwards discount this as being too great a financial commitment : A gamble on a case where the odds were stacked against them.
Whilst this approach is certainly not to be discounted, there is a procedure whereby the victims of some perceived wrong committed by any of Spain's Police services can take matters further.
The 'Defensor del Pueblo' is (by their own words) "the High Commissioner of the Parliament responsible for defending the fundamental rights and civil liberties of citizens by monitoring the activity of the Administration and public authorities".
In layman's terms, they are an independently elected 'Ombudsman' reporting to parliament, where a number of complaints can be filed against various public institutions – including the Police - regardless of residential status.
A complain can be filed in person (via their Offices in Madrid); In Writing; By E Mail or by completing an on-line form. In each case a receipt giving a unique case number will be issued whilst a decision is made to further investigate your issue. You can then check on any progress with your complaint by call a dedicated telephone number [(+34) 914 327 900] and quoting your reference.
However, anyone wishing to make such a complaint should consider that this is not an appeal process.
Further information on the Defensor del Pueblo – and how to formally submit your complaint [In English] can be seen by clicking the link > HERE <.
Further Reading
* How to complain about your Bank in Spain
* How to complain about your Town Hall in Spain