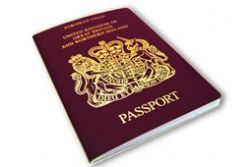 Prior to 2007 the process of applying for or renewing your UK passport as an Expat in Spain was a tiresome and complicated procedure.
However, in 2007 the UK Government announced a reform of system, which would see the responsibility for the issue of Expat Passports being taken away from the respective Consulates and Embassies, and brought under the auspices of the Passport Office in the UK.
The role-out was introduced gradually through 5 phases and as such information concerning Expat Passport on the web varied enormously depending upon when exactly it was written.
The 5th and final phase of the reform was completed on the 11th of February 2014, meaning that all passport issues for British Citizens - regardless of their residential status - are dealt with from the UK.
Renewal of your UK Passport
If you need to renew your passport, you have two options at varying costs:
As from 11.02.2014 all British residents living in Spain are required to request their passport renewals online in order to ensure a quicker and more accurate process.
Applicants must print a 'pack' of documents, tailored to their personal circumstances, which must then be completed and submitted along with the appropriate payment to the Passport Office in the UK. The Consular Office or Embassy in Spain will no longer be responsible for issuing passport renewals.
The entire process takes an estimated 4 weeks, however those wishing to make an application in good time will not be penalised as any unused time on the old passport (up to 9 months) will be added to the expiry date of the new one.
Replacing a Lost or Stolen Passport
As with the procedure for renewing your passport, reporting a lost or stolen passport must also now be done online.
The process from initial report to receipt of replacement passport takes an estimated 6 weeks.
First Time Application
If your Child is born in Spain, and both parents are British Nationals and British Passport Holders it is possible for the Child to have a British Passport exactly the same as if your child was born in the UK. The UK Passport Office websitee allows you to download the relevant application forms online which will guide you through the process in English and usually be able to send you the Passport to your address in Spain, by courier within 6 Weeks.
Remember to take scanned copies or photocopies of your new Passport when it Arrives !
The link to the relevant section of the UK Passport Office website can be seen by clicking the link HERE .
Those who need further assistance can call the Passport helpline on +44 (0) 300 222 0000.
In the meantime, the Youtube video clip explains the changes in more detail...