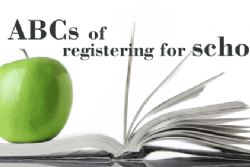 When relocating to Spain with children, one of the difficult decisions that you have to make concerns their schooling. Any choices that you make will impact on your child's future and may determine a very different outcome to what might have been, had you stayed in the UK. For obvious reasons, the older the child, the more difficult the situation.
As an expat in Spain you have a few options : If you want your child to follow the British education system ( and ultimately take GCSE's and A-levels) than you will be looking for fee paying international schools. These tend to be bilingual, some with less emphasis on the Spanish language than others. With regards to language, they all use different timetables. Some might teach all in English, with one or two hours a day being taught in Spanish, others may do English in the morning and Spanish in the afternoon.
Such schools are increasingly popular with Spanish parents who want their children to learn English to a very good standard. Some international schools are more 'International' than others as nationalities generally include English, German, Russian, South American, Dutch and Spanish. Then there are others schools, particularly on the Costas which are almost exclusively English. The age range for international schools depends on the size of the school. Some cover pre-school to sixth form IE 3- 18, whereas other might only be 3 – 7. If at three, you feel that your child is too young for school, there are also international kindergartens that take children from 1 – 6.
There are also Spanish private schools, where children are taught entirely in Spanish and most of the other children in their class will be Spanish. They follow the Spanish system and are generally cheaper than the British international schools.
Finally, the "free" option is the state system otherwise known as public schools. Again, children will only be taught in Spanish with English taught as a foreign language - just as French usually is in the UK. The older the child, the more difficult it will be for him or her to adapt to a new language, system and culture. The attitude of the parents also plays a part in the adaptation period. It helps if the parents can speak Spanish and have an understanding of the Spanish culture in order to communicate with class teachers etc. Likewise, the ability to speak Spanish will also allow you to support your child with their homework, you will be able to read letters sent home which will not be in English and your child's school life will not be so alien to you. You also need to be prepared for the fact that in many areas schools may also conduct lessons and communicate with Parents in the Regional Language (Like Valenciano, Catalan and so on...)
Many people who send their children to the local state schools are proud that their children become completely bilingual. However, parents must not overlook that speaking English is one thing but reading and writing it is another.
At a Spanish State & Private schools your child will not be taught to read and write in English. It is up to the parents to ensure that the child learns to read and write in English outside of school time, as it is not the responsibility of the school. Private lessons in English are always a good idea to ensure that development of English is kept to a similar standard - your child may wish to attend University in the UK and as such would need to have a good standard of Written English!
Enrolling In A Spanish School
For your child to enrol in a Spanish State school, an interview is required with both the Child and the Parents and occasionally a brief exam will need to be undertaken to assess your childs exact knowledge of the Spanish Language.
As soon as you arrive in Spain you must have your child's education record officially verified through an official process (known as homologation or convalidation). This can be an expensive and lengthy process involving the confirmation of credits and marks for each year of schooling that they have received in the UK. The price depends on the number of years to be convalidated. In some towns there may be only one 'public notary' authorised to carry out the necessary work and consequently he usually charges a considerable amount. Without the necessary paperwork a child won't be accepted at a state school, irrespective of his qualifications (foreign qualifications such as the British GCSE aren't recognised in Spain). If possible, this process should be completed before arriving in Spain as a child may not be accepted at a school until the official papers (confirming convalidation) have been received and stamped by the Spanish Department of Education.
In Spain your child must attend a school that is within a certain distance from where you live, so if you have a preference for a particular school you will need to ensure that you live in it's catchment area.
To enrol a child in a Spanish school you must provide your town hall with the following documents:
Your child's birth certificate or passport with an official Spanish translation (if necessary)
Proof of immunisation
Empadomiento (Padron, if you have it) or some other proof of residence
Proof of convalidation (See above)
You will be pleased to know that the above procedure does not appear to be followed in practice in most areas, but it pays to be aware of the official procedure to be prepared for all eventualities.